RELAX GUYS - It Looks Like Taylor Swift & Calvin Harris ARE Still Together
29 October 2015, 15:05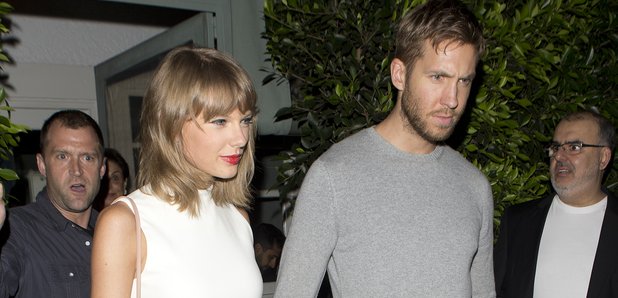 Rumours that Calvin and Taylor had split up circulated a couple of weeks ago - but he's been spotted at her gig. All is well with the world again!
They're two of our favourite pop stars, so we were pretty devo when rumours circulated recently that Taylor Swift and Calvin Harris may have called time on their relationship - but he's been spotted at her gig this week so EVERYONE CAN JUST CHILL, OK?!
Taylor and Calv have been dating since they met at the BRIT Awards in February of this year, but since the (very busy) pair hadn't been spotted together for a while, people started speculating that they had in fact called time on their relationship.
However, eagle eyed fans spotted Calvin at Taylor's gig this week - and of course they were quick to get photographic evidence of him in the crowd at the Miami date on her '1989' World Tour:
Calvin at the concert! : @tswizzle_fan13 #1989TourMiami pic.twitter.com/JnUs12LG4r

— 1989 Tour Updates (@1989TUpdates) October 28, 2015
HEY THERE CALVIN pic.twitter.com/6JLjRvRPZa

— Amanda (@amandaaaaa_13) October 28, 2015
While we're obviously extremely relieve #Talvin is well and truly still on, we're probably not half as relieved as Ellie Goulding, who was the matchmaker behind pop's hottest (and probably tallest) romantic pairing. T
Ellie revealed last month that she was the one who introduced them at the BRIT Awards 2015 back in February. "I'm not sure if they met beforehand, but certainly when we were at the Brits he came over and chatted to us," Ellie revealed to MTV News. "Because I was like, 'come over'.
"To be honest I think they would have met anyway," Ellie added, downplaying her match-making role. "It's such a small world, you have no idea.
"We have so many mutual friends, it's a very small world, so I think they would have met anyway. They are both really beautiful people, so I'm sure they would have met."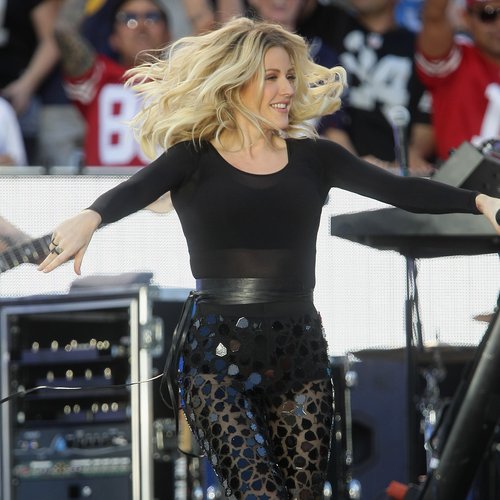 We reckon Calvin owes you some thanks in his future wedding speech one day, Ellie!
You may also like...
WATCH: Ellie Sings Destiny's Child!