Ellie Goulding Wants New Calvin Harris Team-Up... And Talks #Album3!
3 November 2014, 08:59 | Updated: 3 November 2014, 16:17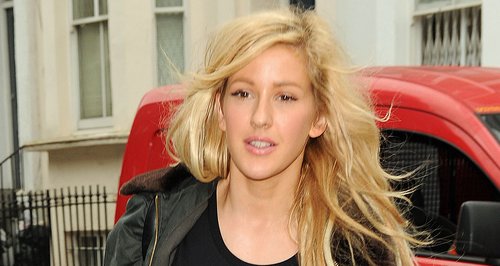 The 'Anything Could Happen' star gives us some hints about the direction of her next record.
Ellie Goulding's ALREADY eyeing a new team-up with BFF Calvin Harris… as well as teasing just what #AlbumThree might sound like!
The 'Burn' superstar is starting to write and record for her third album, the follow-up to 2012's 'Halcyon', and says she's hoping 'Summer' DJ Calvin will be involved in some way.
"We've been friends for years," Ellie revealed to The Mirror this week. "We like working together, we have a laugh.
"Sometimes you want to work with someone but you don't necessarily have a connection," the UK star explained.
As well as hoping for a THIRD team-up with Calvin (yes, please!), Ellie is also eyeing up some other stars for a special duet in future.
"There's a couple of male singer-songwriters I'm really excited about," she teased. "We'll probably be old-school and do a male-female duet."
As well as talking new superstar collaborations, Ellie's also been chatting all about her third studio album.
"I'm excited about the direction," she revealed to Digital Spy from an event in Puerto Rico. "I think it's easy to do something new and crazy, but I don't really over-think it when I get in the studio.
"I have such an affinity with electronic music, classical music and folk music that so much stuff comes into it," she added. 'All I'd like to say really is that I'm really happy and excited about the direction."
You May Also Like…