EXCLUSIVE: Ellie Goulding Forgot Her Mate Calvin Harris' Birthday! #AWKWARD
21 January 2015, 06:00
Ellie stops by Max's show where the news is broken to her that she forgot Calvin's 31st birthday!
Uh-oh… Ellie Goulding's only gone and forgotten her pop BFF Calvin Harris' birthday!
Our very own Max dropped the bombshell on 'Anything Could Happen' singer Ellie in her exclusive chat with the UK star this week, and naturally Ms. Goulding was more than a little mortified!
Calvin turned 31 years-old this past Saturday (17th January), but Ellie admits she had no idea and hadn't even text the superstar DJ to pass on her best wishes.
"What Calvin? No he didn't! He had a birthday? But I spoke to him a few days ago!" Ellie exclusively told Max after hearing the news. "Oh my god that's really embarrassing. I was literally talking to him a few days ago!
Because usually when it's someone's birthday that you know, and you're just talking to them they'll go, "Well it's a birthday present" and you'll go "oh my god, happy birthday!'
"It's quite hard with social media to forget when someone's birthday is so I'm quite surprised about that. Oh well. Let's just say he forgot mine!" Ellie cheekily added.
Sorry Calvin… erm… your card's in the post?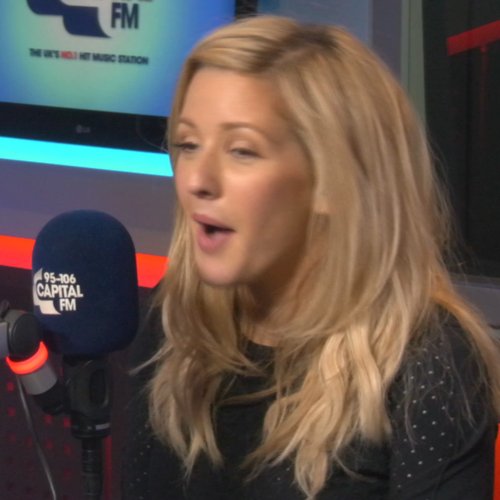 Keep it Capital this Sunday from 7pm to hear highlights of Max's interview with Ellie Goulding where she talks about her next single, her new music video... and taking on the #Instaoke challenge!
Ellie Goulding officially releases her song 'Love Me Like You Do' from the soundtrack for Fifty Shades Of Grey on 15th February and you can pre-order it right here.
You may also like...