Ellie Goulding Can't Wait To Catch Up With Katy Perry And Bruno Mars At BRITs 2014 - Audio
19 February 2014, 11:39 | Updated: 19 February 2014, 14:40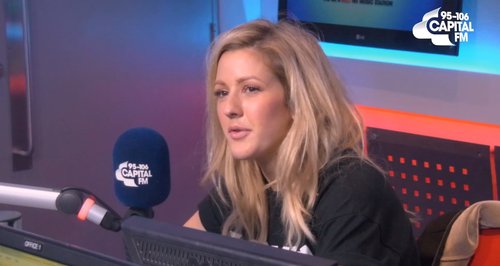 The 'Burn' star also told Capital she is looking forward to Pharrell's performance at the event tonight.
Ellie Goulding says she is looking forward to catching up with pop star friends like Bruno Mars and Katy Perry at the BRIT Awards 2014 tonight (19th February), as well as seeing Pharrell Williams performing live.
Ellie Goulding looking forward to seeing Bruno and Katy at BRITs 2014...
The 'Goodness Gracious' star, who is also expected to perform at today's BRITs event, says she can't wait to catch up with close friend and fellow performer Katy Perry, as well as watching Bruno and his band perform live after touring with them last year.
"Pharrell, obviously. Bruno Mars performing. I've seen him perform night after night when I was on tour with him and it's absolutely phenomenal," Ellie revealed exclusively to Capital's showbiz reporter Kevin Hughes. "They're amazing musicians so I'm looking forward to hanging out with them.
"Katy [Perry] obviously, she's a friend of mine so I think it's just going to be the craziest night. I'm looking forward to it," the 'Burn' star added.
Keep it Capital all evening as we bring you exclusive coverage of the BRIT Awards 2014, including all the winners and performers of the night.