Go Ellie! Ms. Goulding Vows Not To Let Paps Put Her Off Rocking A Bikini On Holiday
24 January 2015, 19:01
But the UK star admits she TOTALLY used to enjoy seeing a cheeky celeb beach shot or two. #Natch
Ellie Goulding has vowed NEVER to let paparazzi photographers put her off rocking a sexy bikini on her holidays… even if she's worried about how she looks!
The 'Love Me Like You Do' singer was on Max's show this week where she admitted she TOTALLY gets why people like to see celebs looking not-so-great in their beach snaps, but tries to forget about it so she can just have a good time instead. We're with you on this one, Ellie!
"It's daunting because it doesn't matter how good you look in a bikini, for some reason people want to see you looking bad!" Ellie admits to Max. "Not just me, but in general.
"And I get that because, you know, when I used to read magazines and I'd see someone not looking as good as they usually would, a little part of me would be like, 'Oh that's good, because I don't feel good about myself either."
But despite OBVIOUSLY not wanting to be photographed during her jollies, Ellie says she would never let those pesky paparazzi ruin her holiday getaways!
"If I go around on my holiday not wanting to wear a bikini just because there's cameras around it would ruin it!" she added.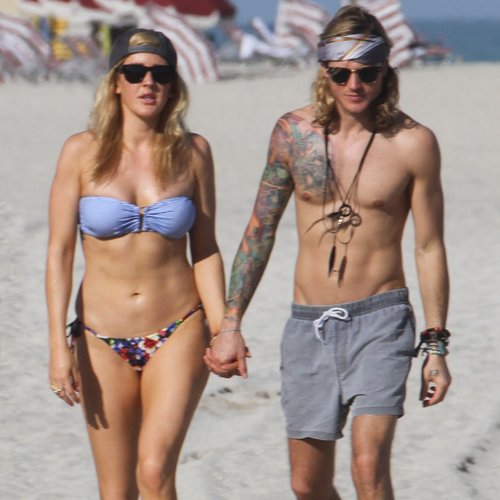 Keep it Capital this Sunday from 7pm to hear highlights of Max's interview with Ellie Goulding where she talks about her next single, her new music video... and taking on the #Instaoke challenge!
Ellie Goulding officially releases her song 'Love Me Like You Do' from the soundtrack for Fifty Shades Of Grey on 15th February and you can pre-order it right here.
You may also like...