Ellie Goulding Reveals Beyonce Is A Big Fan: "I Shed A Tear" - Listen
8 March 2014, 11:13 | Updated: 8 March 2014, 14:52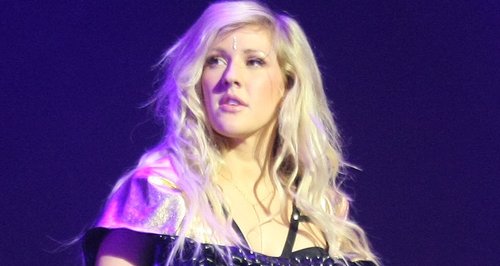 Listen to the 'Burn' star opening up about her love for 'XO' singer Beyonce.
Ellie Goulding has revealed Beyonce told her she is a huge fans of hers after the pair met at last month's BRIT Awards 2014.
Ellie Goulding on Beyonce being a big fan
The 'Goodness Gracious' star says she was left shedding a "Beyonce-induced tear" after their brief exchange at the London Awards show.
"I was there just the other night watching Beyonce, Ellie told Capital's showbiz reporter Kevin Hughes yesterday (7th March) at We Day UK. "It was absolutely phenomenal.
"I said on Instagram she makes me very proud to be a woman," the UK star explained. "She told me she was a big fan at the BRITs and I shed a tear.
"She was literally on her way to perform backstage and she stopped me backstage on the corridor and I did shed a little Beyonce-induced tear," Ellie added.
> WATCH: Ellie's 'Goodness Gracious' Music Video
Ellie Goulding is set to perform live at London's O2 Arena this coming Sunday (9th March).