Ellie Goulding Teams Up With Angel Haze To Cover James Blake Song 'Life Round Here' - Audio
4 February 2014, 09:37 | Updated: 4 February 2014, 09:38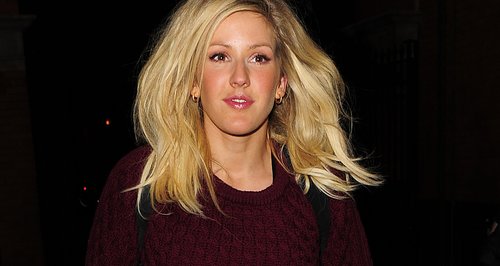 The 'Anything Could Happen' star has unveiled her cover of the 'Overgrown' singer's hit.
Ellie Goulding has premiered a brand new track online featuring US rapper Angel Haze.
Listen to Ellie Goulding and Angel Haze's 'Life Round Here' below (Warning: Explicit Language):
The 'Burn' singer and 'Dirty Gold' star have put their own unique spin on James Blake's song 'Life Round Here'.
Ellie unveiled the track last night (3rd February) posting a link on her Twitter account, while out performing across Europe this week.
The UK star has had a hugely successful past twelve months after the release of her repackaged album 'Halycon Days', as well as recent single 'Goodness Gracious'.
Ellie Goulding has recently teased plans to release a potential Rudimental collaboration some time in the future.