WATCH: Ed Sheeran & Skrillex Just Did An Impromptu Performance Together & It's LIT
19 September 2017, 14:43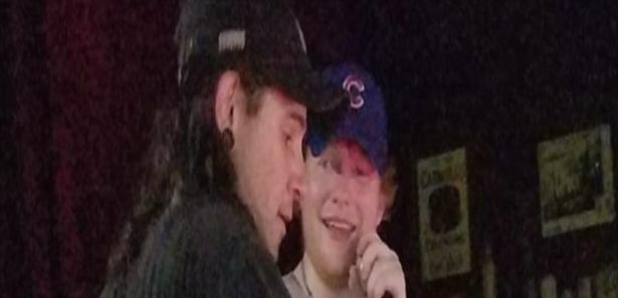 It's the collab you never knew you needed.
Imagine being in a club and all of a sudden you're treated to an impromptu gig by none other than Ed Sheeran and Skrillex of all people? Well, that's exactly what happened to a bunch of people in Chicago this week.
Skrillex and Ed took over the decks for a surprise performance of Fetty Wap's 'Trap Queen' to the delight of the revellers – and we reckon that song is a fave of theirs too by the looks of it!
The couple have been in the studio together back in 2014 with Usher and Diplo, but they've yet to release a song together.
Ed and Skrillex apparently turned up in the Five Roses club and asked if they could DJ for a bit… and ended up treating the revellers to a 90-minute DJ set with Ed hyping up the crowd and rapping.
Why does this never happen in any clubs we're in?! #NotFair.