Ed Sheeran's Song 'I See Fire' Is "Incredible", Says The Hobbit Star Richard Armitage – Audio
15 December 2013, 06:00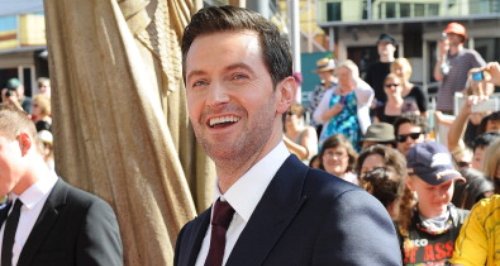 The actor speaks to Capital about the soundtrack to the new movie.
Richard Armitage has told Capital he thinks Ed Sheeran's song 'I See Fire' is "incredible".
The 'Lego House' man recorded the track to accompany the soundtrack to new film The Hobbit: The Desolation Of Smaug – which stars Richard as Thorin Oakenshield.
Ed Sheeran's Song 'I See Fire' Praised By Richard Armitage
Chatting to Capital's showbiz reporter Kevin Hughes, the actor said he was over the moon to see Ed was involved with the film.
"I was so thrilled when I discovered that it was him," he explained. "I met him recently and he said that that he'd seen a section of the movie and he'd imagined himself as Thorin and looking down the mountain.
"Then he went into the studio and started crafting the song – which contains one of my favourite lines in the movie which is 'If this is to end in fire then we will all burn together as part of the lyric. I just think it's the most incredible song and I hope it does well for him."
Ed scored a top ten single on the Vodafone Big Top 40 when the track was released.
He is also currently putting the final touches on his new second studio album – pencilled in for February 2014.