Demi Lovato Shares A VERY Important Message As She Campaigns For Gay Marriage
11 July 2014, 10:49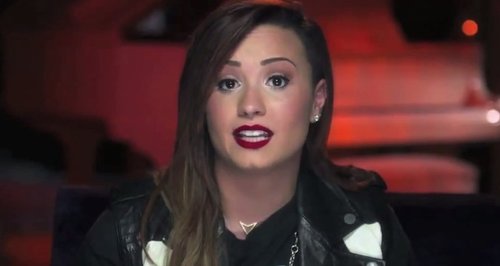 The US superstar has issued a pledge for people to support her campaign for same-sex marriage.
Demi Lovato has a VERY important message for you… about LOVE!
The 'Really Don't Care' superstar has signed on as an ambassador for the HR Campaign Americans For Marriage Equality to pledge her support for same-sex marriage in the USA.
Demi has also been vocal about her support for same-sex rights, and anti-bullying campaigns as well, as seen in her music video for 'Really Don't Care' which was set at a Gay Pride event.
"I believe that love comes in all different shapes, sizes and colours," Demi says, in her statement video. So whether you're LGBT or straight, your love is valid, beautiful and an incredible gift.
So let's protect them, and strengthen the institution of marriage by allowing loving, caring and committed same-sex couples to legally marry," the US star continues. "Please join me and the majority of American citizens who support marriage equality."
Check out Demi Lovato's 'Really Don't Care' music video below: