David Guetta: 8 Ways He Got Us Partying HARD In 2014!
28 December 2014, 13:00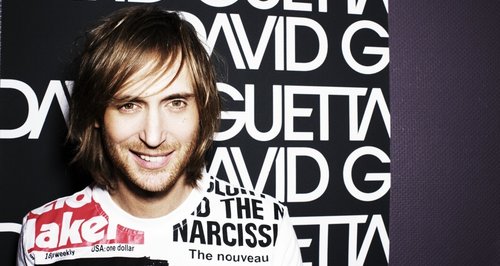 From a star-studded new album to a headline set at our Summertime Ball, the mega-popular French DJ has had a great year!
1. He released an AMAZING album!
He kept us waiting until November, but David FINALLY dropped his incredible new album, 'Listen'!
From Nicki Minaj to Ryan Tedder (and more appearances from Sia), this is one album that defined dance music in 2014! Just listen to 'Hey Mama' and try NOT to sing along to it's catchy tune!
So far the Vodafone Big Top 40 has seen 'Dangerous', 'Lovers On The Sun' and 'Bad' blast in to the top 10, and we're sure there'll be more Guetta action in the chart in 2015!
2. He's apparently been working with Ed Sheeran!
Just because we didn't see the ginger ninja pop up on the tracklist for 'Listen', doesn't mean they've not been working together!
Back in August, Ed revealed he'd worked on TWO tracks with the DJ for other people to sing - which is totally unfair because we NEED to hear Ed's vocals on a Guetta jam!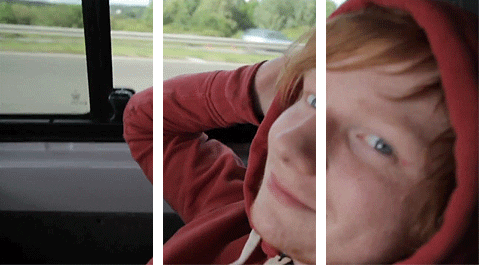 3. Oh, and he has a song for Miley Cyrus too!
From the biggest DJ of 2014, to the biggest talking point of 2014!
Miley's been dominating the headlines this year, as well as providing so great music. David revealed to us that he's got the PERFECT song lined up for Ms Cyrus - we can't wait to hear it!
4. He closed our intimate summer party...
And by intimate summer party we mean MASSIVE Summertime Ball!
Back in June, after the sun had set and the glow sticks came out, Guetta had 80,000 screaming hit music fans on their feet dancing in to the night!
Just watch his full set back and try and sit still - we dare you!
5. AND he performed at the iTunes Festival!
David Guetta clearly loves us here in the UK!
Not only being content with showcasing his talents at our Summertime Ball with Vodafone, he brought down the house at London's Roundhouse as part of the 2014 iTunes Festival!
6. His video for 'Dangerous' was one of our favourites of the year!
Not just content with releasing an EPIC track with Sam Martin, David HAD to take it that one step further and create an amazing video!
In an alternate reality, instead of being a superstar DJ, Guetta is actually the world's greatest racing driver!
Not only is the video thrilling and nail-biting - David blew our MINDS by making this the world's first dual-screen music video! You HAVE to experience this!
7. He did his bit for Global's Make Some Noise Day!
What a nice guy Guetta is!
During our first ever Global's Make Some Noise Day back in October, David took over Capital with an EXCLUSIVE mix to raise money to change young lives. You can still catch his full 'Mix Some Noise' session right here!
8. He truly is the most DANGEROUS DJ in the world!
During a chat with Dave Berry & Lisa Snowdon, David proved he's as 'Dangerous' as his song title suggests.
The Capital Breakfast duo brought a live snake and other dangerous animals in to the studio - and Guetta didn't even flinch!
You May Also Like...