Exciting! Beyonce And Jay Z's 'On The Run' Tour Could Be In The UK By 'Autumn'!
23 July 2014, 14:59 | Updated: 23 July 2014, 15:23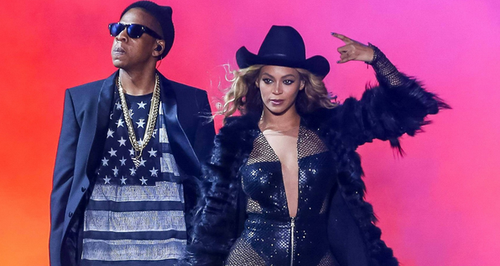 Beyonce and Jay Z's joint tour looks INCREDIBLE – and it looks like we may see it in the UK VERY soon.
Beyonce and Jay Z are currently undertaking their hotly-anticipated joint 'On The Run' tour, and rumour has it that they will be bringing it to the UK very soon!
At present, the tour mainly takes place around America with two dates in Paris being the closest ones to home.
An insider revealed to The Sun that the announcement will be coming ay day now, claiming, "Jay-Z and Beyoncé will play a stadium in Britain, probably in London before the Autumn."
"It needs to be a stadium because of the scale of the production but they've been struggling to get a venue locked down recently. There's every chance the show will be announced with only a few weeks between tickets going on sale and the event."
At present, the venue has yet to be confirmed but Wembley Stadium will be off-limits in September and October as the football takes over.
One option that has been hotly tipped is Twickenham Stadium where Beyonce performed a show last year.
Better get your dialing fingers at the ready – tickets are DEFINITELY going to fly out in record time!
You may also like…