Michelle Williams Teases Beyonce And Kelly Rowland Collaboration For New Album
10 April 2014, 11:48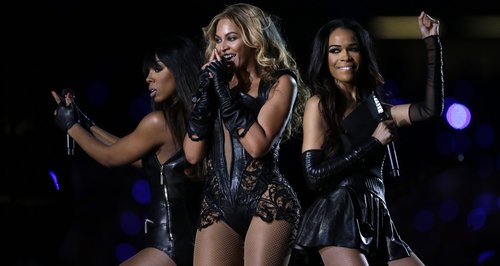 The trio may record a song for Michelle's new solo album out later this year.
Destiny's Child star Michelle Williams says it's a "strong possibility" that both Beyonce and Kelly Rowland will feature on her brand new solo album.
The 'Unexpected' star is preparing to drop her next solo album 'Journey To Freedom' later this year, and has also opened up on staying in touch with Beyonce and Kelly since the girl band went their separate ways.
"We get emails from each other like, 'Man, I miss my sister'. Or, 'When are you coming back to LA?' Or, 'I"m in New York. I know Bey is back'," Michelle told CBS News, about staying in touch with the girls.
"We always make sure to go out to dinner, to go to each other's homes and hang out and chill and just be normal," Michelle explained. "I was so happy because we all spent New Year's together, we were all in Miami for like a week.
"When I"m in LA I'll stay over at Kelly's, so nothing's changed," she added. "We're just gotten a little older and more fabulous."
Most recently the trio reunited on Beyonce's 2013 album track 'Superpower', as well as Beyonce and Michelle both featuring on a track from Kelly's last solo album 'Talk A Good Game'.
You may also like: