Beyonce And Jay-Z Try To Trademark Blue Ivy's Name Again?
15 April 2013, 10:50
The pop power couple reportedly have to prove that they will use her name on a variety of products.
Beyonce and Jay-Z are apparently once again seeking to trademark their daughter Blue Ivy's name.
Last October, the couple lost a battle to trademark the name after learning a Boston-based wedding company were trading under the same name.
New documentation obtained by Splash reveal that the couple now simply have to prove in three years that their daughter's name will be used on various products.
Among the items suggested in the document are "skin creams, music, key chains, glasses, strollers, scrunchies, software and teething rings."
The singer and her rapper husband welcomed their first child last January.
Meanwhile, the Destiny's Child star is currently preparing to hit the road on her 'Mrs. Carter Show' world tour this month.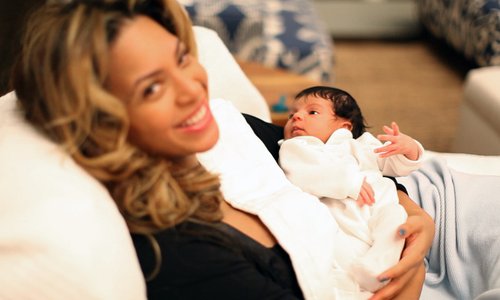 The singer uploaded a picture of a directors chair and one for her daughter – giving the impression she will be joined by her family for the outing.
Beyonce's UK leg of the tour will see her perform six nights at London's O2 Arena as well as dates in Manchester and Birmingham.