Ed Sheeran: "Everyone At The Grammy Awards 2013 Hated Each Other"
23 February 2013, 09:31 | Updated: 23 February 2013, 09:33
The 'Lego House' singer believes the BRIT Awards is a far superior show to its US counterpart.
Ed Sheeran has confessed that he thinks the BRIT Awards are greater than the Grammy Awards in the US.
The 'You Need Me, I Don't Need You' star told The Sun that the ability to have a drink and feel "loose" at the BRITs helps everyone get on better.
"People are allowed to drink at the Brits so they get a bit more loose and they get on," he told the publication.
Speaking about the show's US equvilant, he added: "I think with the Grammys, people tend to get on only in front of the camera.
"And sitting there I was thinking, 'These people hate each other'," he added.
Ed was sat near Chris Brown at the time the R&B star refused to stand for Frank Ocean and witness the moment Adele seemed to confront the star.
It was revealed that the two artists were actually complimenting each other but the image made for a series of unflattering headlines the following morning.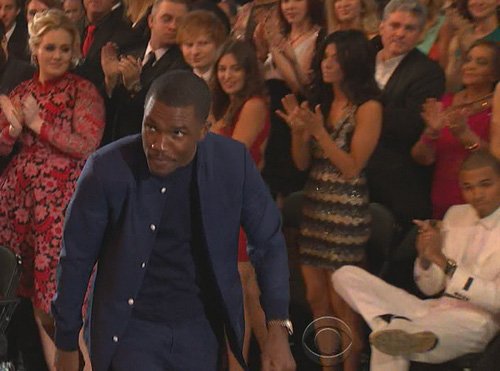 Meanwhile, the 'Give Me Love' singer was back at the BRITs this week to present the British Male Solo Artist award to Ben Howard.
He is currently preparing to hit the road with Taylor Swift on her 'Red' world tour and is working hard on his new album.