That WOULD BE Something! Are Lady Gaga And Adele Teaming Up For A Duet?
4 November 2014, 08:48 | Updated: 4 November 2014, 12:23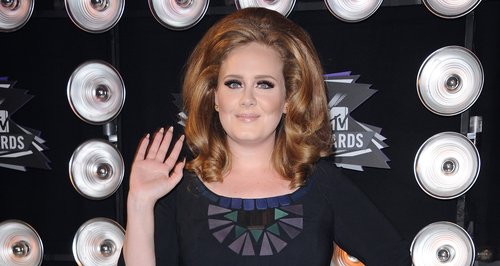 The 'Someone Like You' singer is rumoured to have written the perfect duet for her and Mother Monster.
This is TOO perfect to be true, surely? Adele and Lady Gaga teaming up for an epic piano-led power ballad duet?! Think we need to sit down…
Rumour has it this pair of superstar divas have become fast friends in recent years and are VERY keen to work together on a track team-up, and Adele is said to have been working on the perfect number for them!
"Adele and Lady Gaga have become random friends and often speak on the phone," a source told the Daily Star this week. "Adele's a massive fan of Lady Gaga's voice and thinks she's underrated as an actual singer-songwriter.
"The plan is to get in the studio together in LA in the New Year," they explained. "Adele has started work on a song she thinks would make the perfect piano-led duet.
"It's early days and there's no guarantee it will make the album, Adele will only release it if it's brilliant and does them both justice but it certainly has the potential to be a classic!" they told the publication.
Adele's last album '21' dropped way back in 2011, and she is believed to have been steadily working on the follow-up, her third record, ever since.
While original rumours pegged the record for a release before the end of this year, it is not expected to be announced sometime in 2015.
You may also like…