Adele Buys Portrait Of Kate Middleton From Artist Darren Coffield?
6 January 2014, 11:03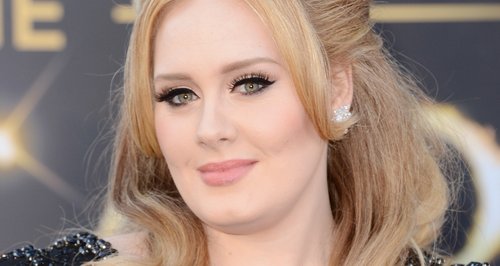 The 'Someone Like You' star is said to be keen for the artist to do a painting of her as well.
Adele has reportedly started expanding her art collection with a new never-before-seen painting of the Duchess Of Cambridge, Kate Middleton.
The 'Rolling In The Deep' singer has allegedly splashed out on a painting of Kate by popular artist Darren Coffield that has never been exhibited before.
According to fresh reports, Adele is now also keen to have Darren paint her or one of her family members in his trademark upside-down style.
"It's my ironic take on celebrity that made Adele come in to see my work," Darren revealed to the Daily Star. "I did Kate Middleton andy I'm sending that to her.
"She was asking whether I would take a commission to paint her or maybe someone in her family," he explained "I was actually going to do a portrait of her anyway but didn't get around to it.
"I don't know how I'd do her, but probably not her receiving her model," Darren added, referring to Adele picking up her MBE Award from Prince Charles at Buckingham Palace last month.
Adele is widely rumoured to be planning a release of her third studio album some time in 2014.