WATCH: Zac Efron Spills The Beans On Which Of His Old Co-Stars He'd LOVE To Film A Love Scene With
28 September 2017, 07:51
This kinda makes us soarin', flyin'.
You can't actually see the wallpaper in our bedrooms anymore. That's because every inch of our walls are covered with Zac Efron posters. We should be ashamed, but we're not. We're just proud.
So when we saw Vogue uploaded their very own 73 Questions with the 'High School Musical' star, we had never clicked on a thumbnail quicker in our lives.
> Let's All Spare A Thought For Zac Efron Who Went On Tinder And Had No One Swipe Right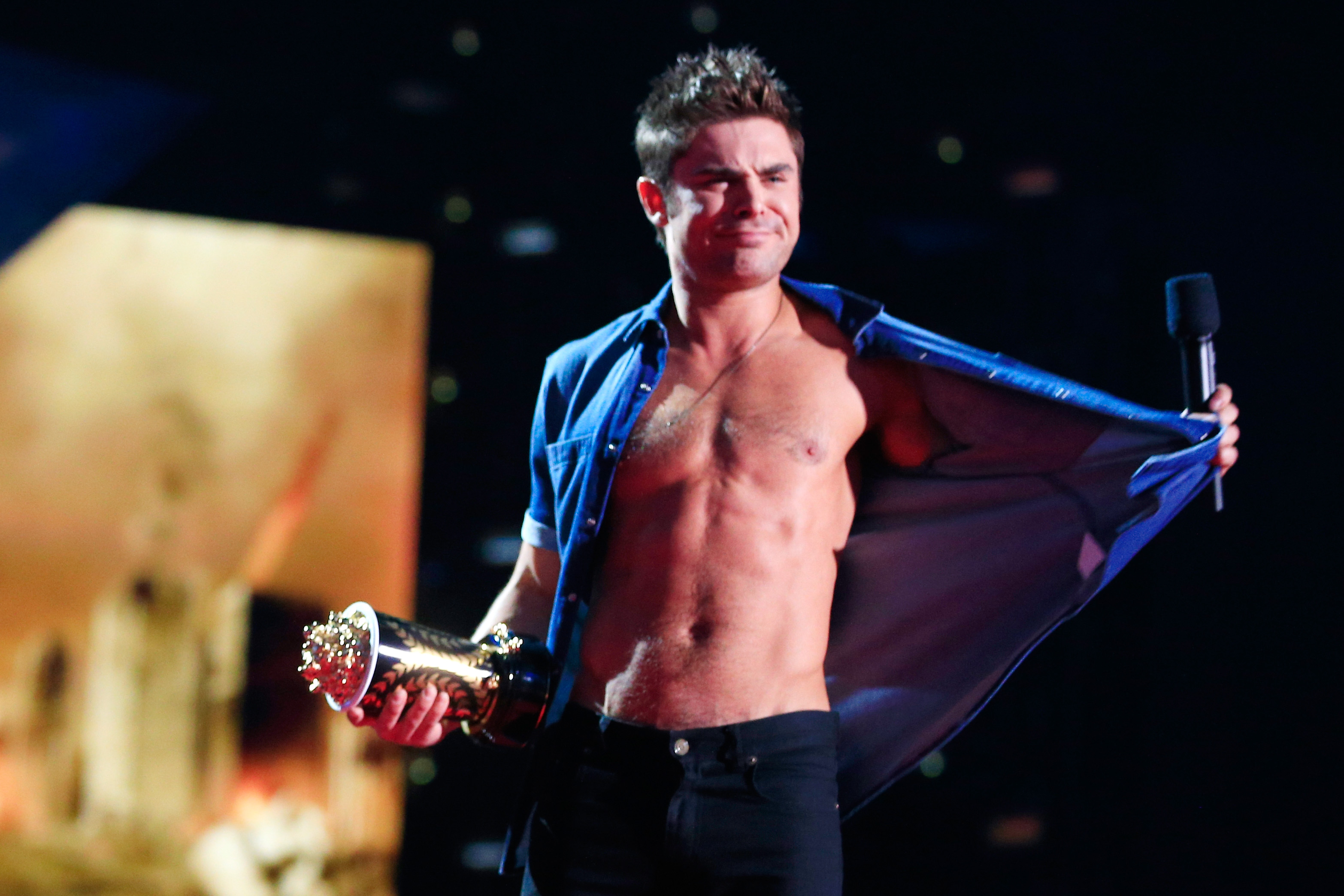 Pic: Getty
The 29-year-old actor gave viewers a tour around his crib, discussing his upcoming movie, 'The Greatest Showman', as well as the time he swam with sharks and all about his Mustang. Classic 29-year-old, right?
But what really got us was when Zefron was asked "Who would you love to do a love-scene with?". And before we could shout "I VOLUNTEER AS TRIBUTE", his response got us good.
Dwayne Johnson. He'd love to do a love-scene with The Rock, following that raw chemistry from 'Baywatch'.
You heard him, Hollywood. START MAKING 'Baywatch 2' ALREADY!
> We've Got Only Two Questions For You. Do You Want Our App? Yes. And Where Can You Get It? Here.
Roman Kemp is no Dwayne Johnson, is he? He is, however, weirdly quite similar to Eminem...