8 Music Videos Where Pop Stars TOTALLY Threw Shade At Other People
20 August 2015, 06:00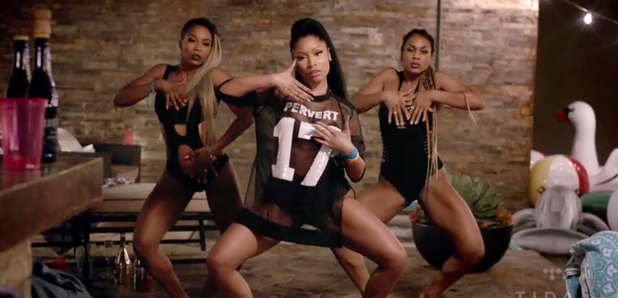 If there's one thing celebs love, it's throwing a cheeky bit of shade at their enemies. Check out the best times stars have used their music videos to hit back!
When you're a global megastar, there are SO many ways you can throw shade at your enemies - and none are more effective than rinsing them in a music video that's going to be viewed by MILLIONS.
From using actual lookalikes to subtle 'blink and you'd miss it' digs, here are our favourite music videos that TOTALLY threw some shade...
Taylor Swift - 'Bad Blood'
The whole song was said to be about Taylor's feud with Katy Perry - and the kick-ass music video sees Selena Gomez dressed as the nemesis, with a wig that looks rather suspiciously like Katy's straight black bob. Hmm…
Justin Timberlake - 'Cry Me A River'
An old classic, but one of the best examples of serious shade - Justin used a Britney lookalike for his 2002 hit song, and even had the fairy statues Brit was famous for loving strategically placed around the set.
Nicki Minaj - 'Feeling Myself' feat Beyonce
When Nicki released the video for her new song, eagle eyed fans noticed that she was wearing a sports jersey with the slogan 'Pervert 17' and took it to be a dig at Tyga who's dating Kylie Jenner, who was 17 at the time. Nicki's also best mate's with Tyga's ex and baby mama Blac Chyna, so this seems to be a little bit too convenient…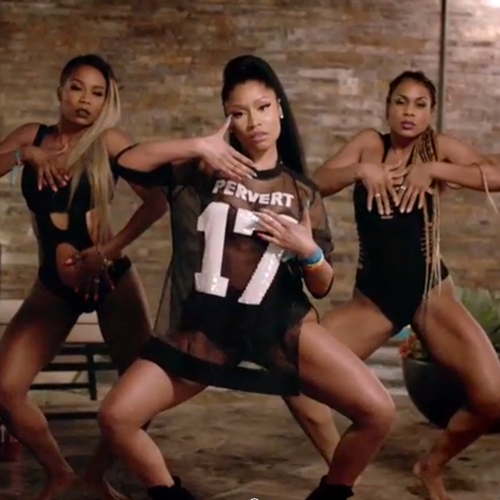 Skrillex and Diplo with Justin Bieber - 'Where Are U Now'
Justin's latest video was a bit of an arty masterpiece with about a million frames zooming past in the blink of an eye, but if you pause it at JUST the right moments, there are several references to Selena Gomez in the artwork, mostly with her name crossed out or referring to her and Justin's break up. Awk.
Madonna - 'Bitch, I'm Madonna'
It was the war of the music videos as Madge tried to rival Taylor Swift's 'Bad Blood' for how many other famous faces she could cram into one video. Madonna claims it was purely coincidence, but was the Queen of Pop planning to upstage Taylor? Take a look and decide for yourself...
Big Sean - 'IDFWU'
Big Sean has previously admitted that the charmingly titled 'I Don't F**k With You' was inspired by his break up from his ex Naya Rivera. Fans quickly made the connection between her role as a cheerleader on hit TV show Glee and the fact Sean decided to take on the role of an American Football playing jock in the video. Subtle.
Pink - 'So What'
Pink's addictive power anthem came off the back of her break up from Motocross star Carey Hart - the fact she's chopping down a tree with their names carved into the bark is probably a PRETTY big clue the track was about her ex. The couple did get back together a while later, so it all worked out for the best!
Ray J - 'I Hit It First'
Long before Kanye West was on the scene, Kim Kardashian used to date Ray J - and the couple even had a leaked X-rated video together. While it's not hard to decipher who his song is about from the lyrics, Ray used a Kim K lookalike as the model for his video, just to hammer home that the song is about the most famous Kardashian sister.
So there you have it kids, if you ever date a celeb or just become close friends with one, never EVER make them mad - you could find yourself as the unlikely muse for their next music video.