You Haven't Lived Until You've Seen Josh Gad, The Voice Of Olaf, Do Disney Karaoke With Jimmy Fallon
15 March 2017, 08:02
Box of Microphones with Josh Gad (Disney Edition)
04:16
Jimmy Fallon's rendition of The Lion King will give you nightmares.
We hate to be those guys, but we've pretty much eroded through several copies of Frozen on DVD. We regret nothing.
So when we saw Josh Gad, the voice of the snowman Olaf, appearing alongside Jimmy Fallon, we couldn't have clicked on a video faster or harder.
While promoting his upcoming movie, the live-action remake of Beauty and the Beast, Josh was presented with nine microphones, and along with the The Tonight Show host, had to sing Disney soundtracks. Yeah. We squealed too. The only twist is... The mics were all tweaked to produce weird effects... Which kinda made Josh squeal, as well.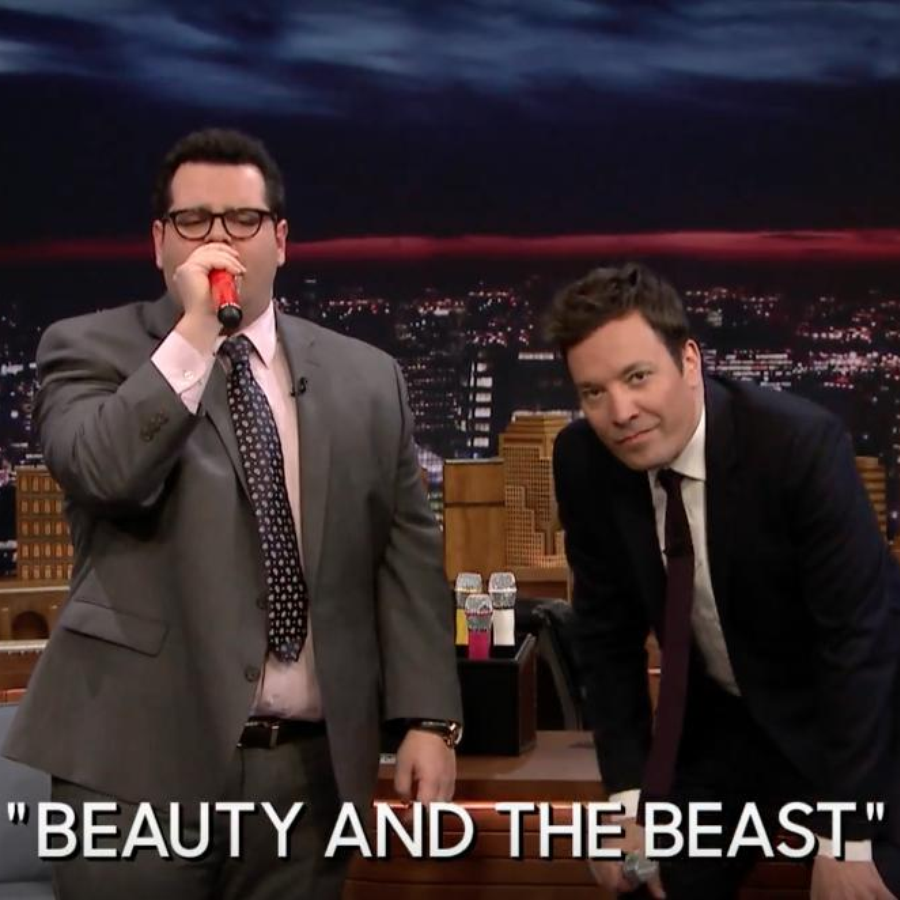 Pic: YouTube
From Josh sounding like a chipmunk, to Jimmy singing The Circle of Life, from The Lion King, like he'd just escaped the inner-circle of hell, we can't get enough of this. As for their duet... HAHAHAHAHA!
Don't mind us - we're just gonna enjoy this all day, every day.
You May Also Like...