WATCH: Jimmy Fallon And Kevin Hart Scream And Cry Their Way Through A Haunted House!
14 October 2016, 09:56 | Updated: 14 October 2016, 10:08
Jimmy and Kevin Hart Visit a Haunted House
04:26
No. No. Never. Nope. Not at all. NOOOOO.
Halloween is a time for kids to dress up and have fun; to get lots of sweets and treats, and... For us to point and laugh hysterically as to A-list celebrities go through four and a half minutes of hell.
Two years ago, Jimmy invited Kevin to join him on a rollercoaster, and they both hated it, so it only seemed far for them to hate another activity together - visiting a haunted mansion.
Penned as New York's scariest haunted house, the talk show host took Kevin to Blood Manor, and while we were confused as to how Kevin Hart actually got in with the height restrictions they have, we're just pleased he did.
The hilarious pair were chased around by chainsaw wielding zombies and the odd sexy dead dancer... A sentence we never thought we'd say. Now if they could just get their own sitcom together, that'd be great.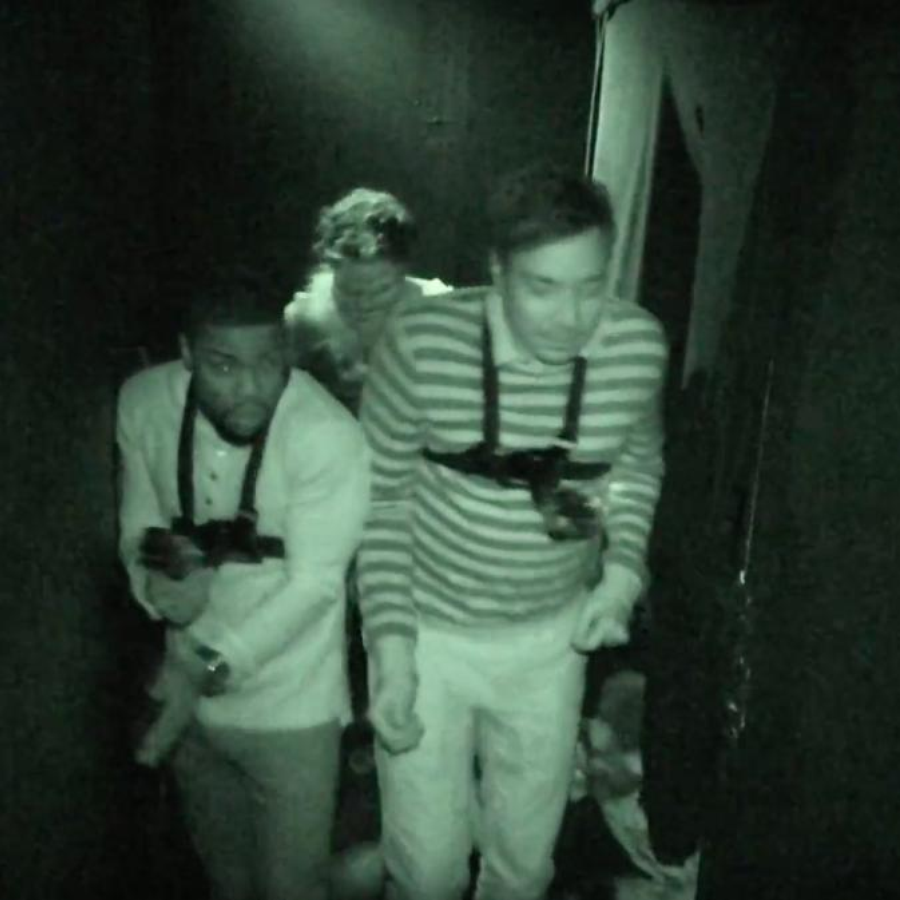 Pic: YouTube
You May Also Like...