You Haven't Lived 'Til You've Seen David Attenborough Hilariously Narrate Love Island's Juiciest Beef
11 July 2017, 08:24 | Updated: 11 July 2017, 08:31
How can he make 'Love Island' sound like an intellectual documentary on time and space?!
'Planet Earth'. 'Frozen Planet'. 'Life'... And a TV show where couples force feed each other full English breakfasts until they're heaving on each other's fingers. What do they all have in common?
They've all been narrated by David Attenborough. Sort of. (WARNING: "David" uses strong language.)
> According To Sources, Gabby & Camilla Have Been Sexting Their Boys On The Island Phones Whilst In The Villa
On our daily scroll through Facebook, we came across a video of a David Attenborough impersonator narrating that scene where Kem and Amber re-coupled (just milliseconds before they coupled up together again.)
Using all of his finest nature terminology - as well as classic lines, like "my type on paper", because how could you go through a minute of 'Love Island' without saying that? - "David" describes the crushing moment Kem and Amber choose different partners.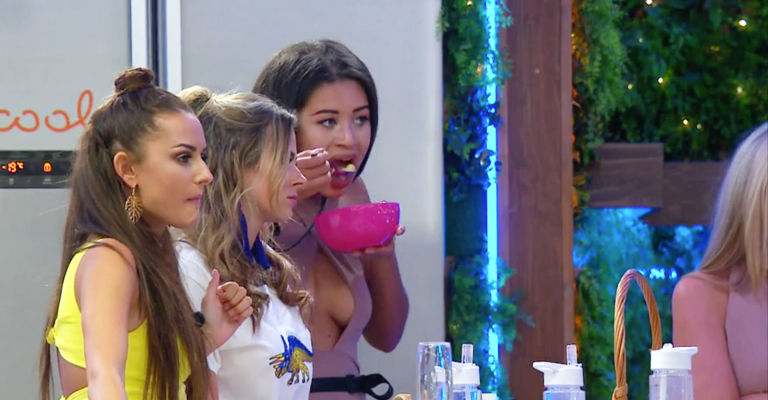 Pic: ITV2
While we were hooked, it looks like David's impersonator, wasn't as much...
If we could see Caroline Flack and David Attenborough team up as the new Ant and Dec, that would make our lives. 'Nuff said.
> Download Our App To Catch All Of The Latest And Greatest 'Love Island' Gossip
David's not the only Islander you may recognise - we know you've seen Georgia before, and here's why...