Wednesday Season 2: Release Date, Cast Updates & More
9 June 2023, 12:49 | Updated: 9 June 2023, 12:52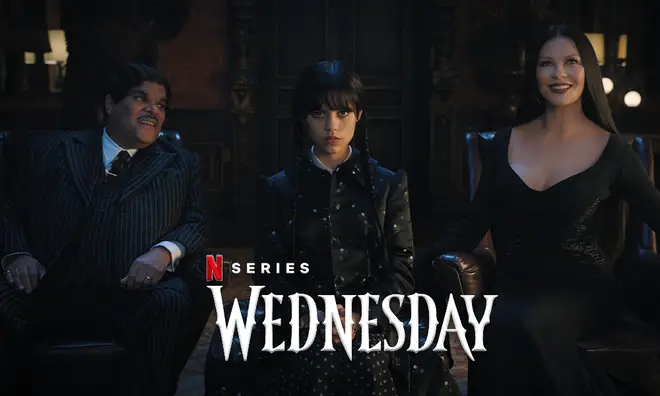 Here's everything you need to know about a season two of Netflix's Wednesday.
Netflix fans binged through the entire Wednesday series starring Jenna Ortega in record time!
The eight-episode spin-off series of the Addams Family franchise even featured the likes of the OG Wednesday Addams; Christina Ricci (as a new character, of course) as we see the horrors and mysteries surrounding Nevermore Academy.
It's fair to say fans can't get enough of the new dark comedy series - and season two of Wednesday has finally been confirmed, to fill the Addams Family holes in our hearts.
Jenna Ortega Was Going To Be In You Season 4 - But This Is What Stopped Her
WATCH: Jenna Ortega's Bloopers Are Giving Us Our Wednesday Fix
Netflix released a teaser clip of Wednesday Addams writing away on her typewriter on January 6, confirming in a video just hours later that the global phenomenon will return for season two.
Here's what we know…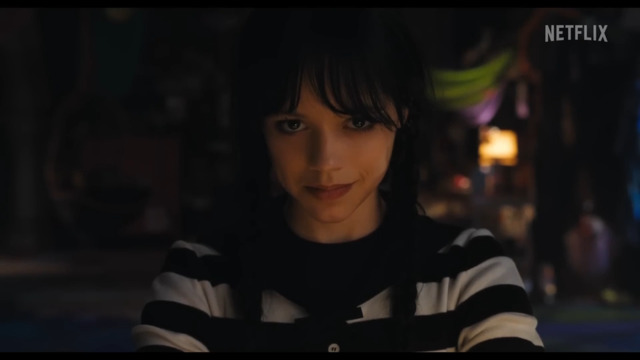 Watch the Wednesday season 2 announcement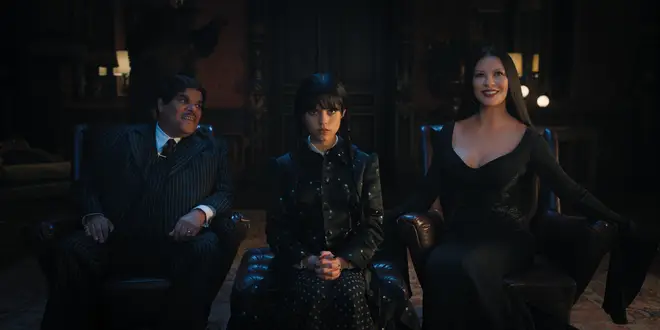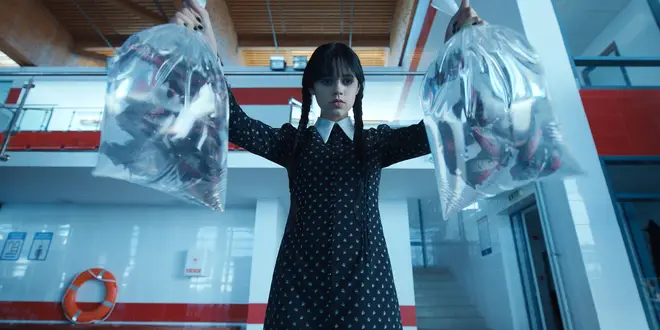 Will there be a season 2 of Netflix's Wednesday?
Wednesday will return for season two! The show's Twitter account confirmed on 6th January 2023 that the series has been renewed for a second series.
The show's co-creator Alfred Gough gave us hope for future series at the end of last year when he told this publication that it could be a possibility, explaining: "Miles [Millar] and I are talking amongst ourselves about it. There's definitely more that you can explore in the world of the Addamses."
Excitingly enough, Jenna will also be an executive producer for the second season, as confirmed in an interview she did with Elle in March 2023.
What will happen in Wednesday season 2?
Jenna dished on details of the plot in a chat with Variety in June, revealing that they're set to 'ditch romantic interests' in the upcoming season following Wednesday's love triangle with Tyler and Xavier.
The actress said: "We've decided we want to lean into the horror aspect of the show a little bit more. Because it is so lighthearted, and a show like this with vampires and werewolves and superpowers, you don't want to take yourself too seriously.
"We're ditching any romantic love interest for Wednesday, which is really great," she added, and fans are excited to see what else series 2 brings!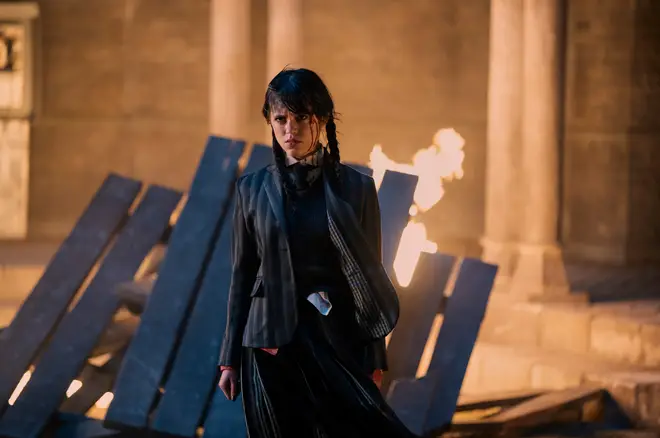 Is there a release date for Wednesday series 2?
Wednesday series two doesn't have a release date just yet, but it's likely it'll return in 2024 given that the cast and crew haven't yet started filming.
So that you can get an idea of timings; filming for season one took place between September 2021 and March 2022 in Romania and the show wasn't released until November 2022.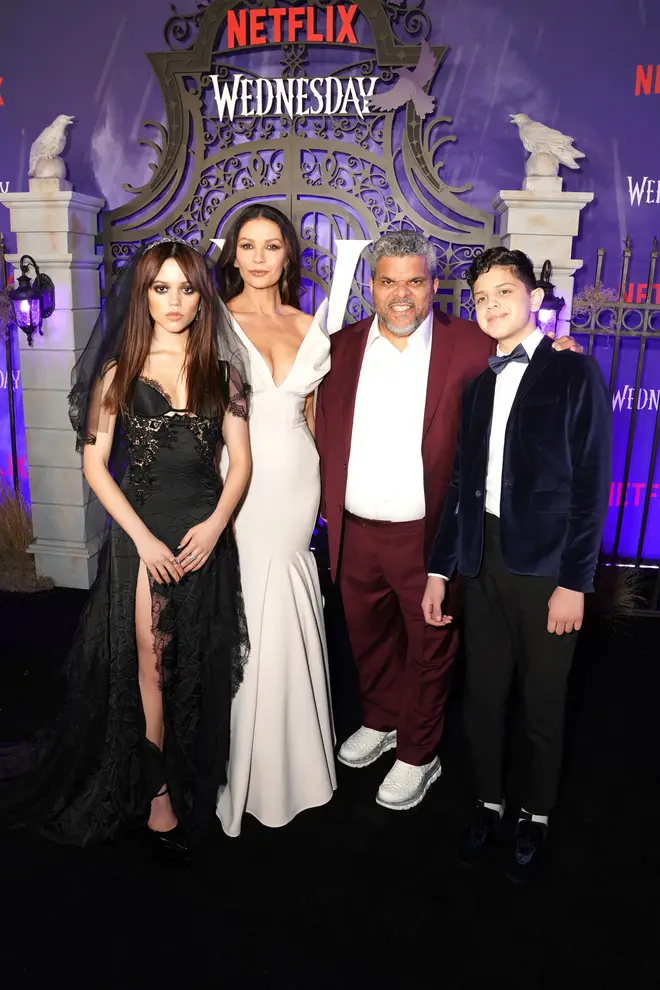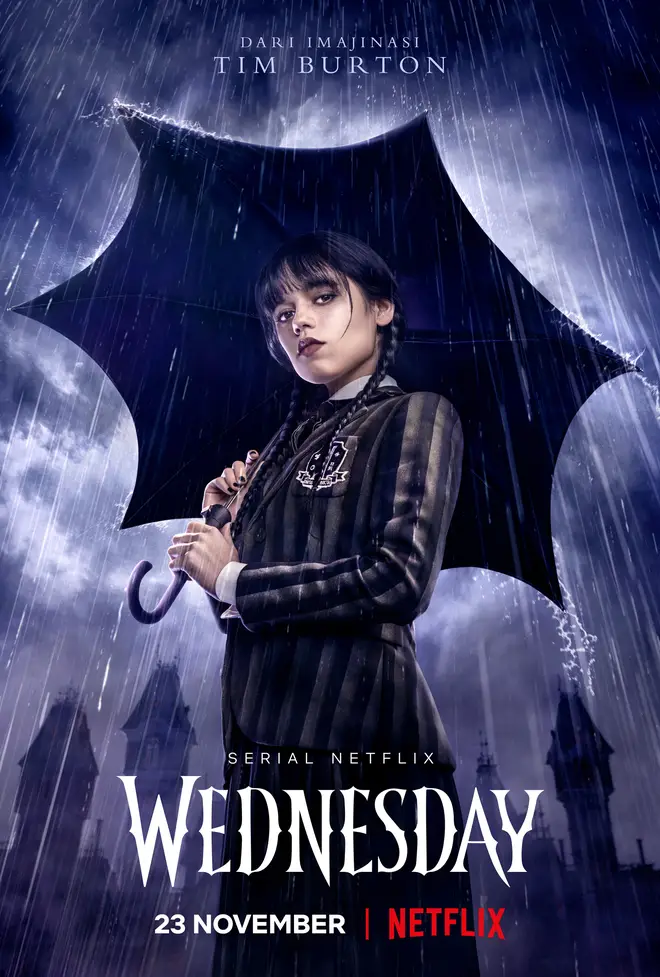 Who will return in season 2 of Wednesday?
It's likely a string of characters from the first season will reprise their roles in Wednesday.
It goes without saying that we can expect Jenna to return as Wednesday, while her family will likely make an appearance again.
Here's who else is likely to return for season 2:
Emma Myers as Enid Sinclair
Joy Sunday as Bianca Barclay
George Farmer as Ajax Pertroplus
Naomi J Ogawa as Yoko Tanaka
Jamie McShane as Sheriff Donovan Galpin
Luis Guzmán as Gomaz Addams
Catherine Zeta-Jones as Morticia Addams
Isaac Ordonez as Pugsley Addams
Fred Armisen as Uncle Fester
Many assumed that Christina Ricci may not be returning to the Netflix smash-hit for a second season but the actress has instilled fans with hope!
During the premiere for her other TV hit Yellowjackets, Christina gave a very coy response to a reporter asking if she would come back as Ms. Marilyn Thornhill.
She said to ET: ""I don't think I'm allowed to say.
"On my end, the door is open," she said without giving too much away, "She was so fun to play, it's always so fun to play a villain."
> Here Are All The Ways You Can Listen To Capital