Zac Efron's Upcoming (And Rumoured) Films And TV Shows
7 July 2020, 14:22 | Updated: 2 October 2020, 22:50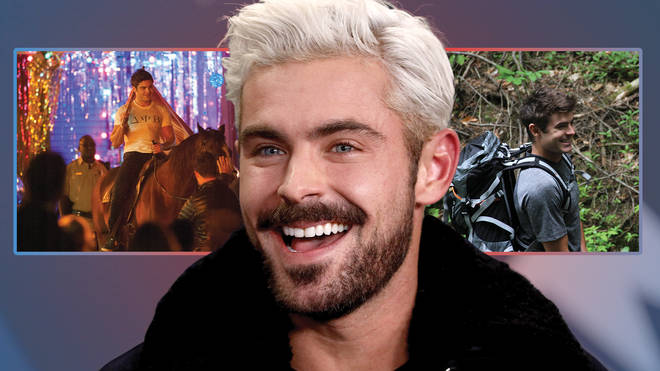 Zac Efron is set to have a few busy years ahead of him, as he stars and produces several projects.
Zac Efron isn't just hiding and surprising eagle-eyed fans in Australia; he's also working on some huge film and television projects.
Fresh from his release of Down to Earth with Zac Efron, the The Greatest Showman star has his own reality series, as well as several movies in the works.
Killing Zac Efron

You may have read of the High School Musical star contracting a deadly illness whilst in Papua New Guinea.

That all happened as he filmed his adventure series Killing Zac Efron, which will air on Quibi.

Not only will Zac star in Killing Zac Efron, but he will also act as an executive producer, as he ventures into remote, dangerous jungles "through remote locations in search of adventure."

King of the Jungle

Zac is said to have replaced his Bad Neighbours co-star, Seth Rogen, in the comedy about tech tycoon John McAfee, King of the Jungle.

While Michael Keaton will star as McAfee, creator of the McAfee Antivirus software, Zac Efron is portraying Wired Magazine investigator, Ari Furman, who arrives in Belize, believing he will do a typical report on McAfee, only to be dragged into his chaotic world.

Straight to Hell

Zac Efron rose to fame play Troy in High School Musical.

Picture: Getty

Very little is known about this project, but it is rumoured that Zac Efron is set to produce and possibly star in an adaptation of John LeFevre's book, Straight to Hell: True Tales of Deviance, Debauchery, and Billion-Dollar Deals.

According to sources, this film is in early development, and is said to focus on the character's darkly comedic life as a successful investment banker.