Zac Efron's Ted Bundy Film: UK Release Date, Cast & Trailer For Extremely Wicked, Shockingly Evil and Vile
1 April 2019, 15:24 | Updated: 1 April 2019, 17:24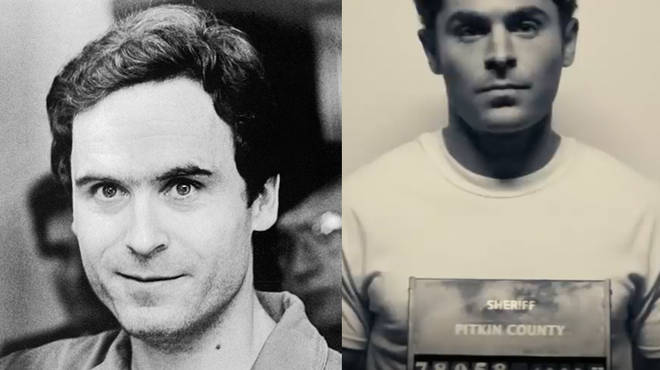 We may be used to seeing Zac Efron play on-screen fitties and high school heartthrobs, but his new role as serial killer Ted Bundy pushes all the boundaries.
The crimes of Ted Bundy are being depicted in a new movie called Extremely Wicked, Shockingly Evil and Vile.
The infamous serial killer will be played by Hollywood actor, Zac Efron.
Here's what we know about the film so far...
Zac Efron's rumoured to be dating THIS Olympic swimmer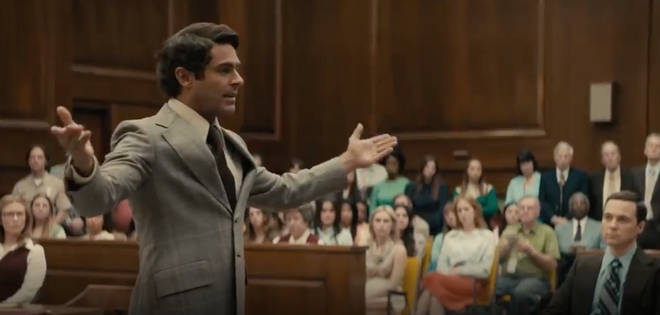 What's the new Ted Bundy film about?
During the 1970s, Theodore Robert Bundy raped and murdered around 30 women across 7 US states.
Not only did he assault his female victims, Bundy later confessed to necrophilia while on Death Row, telling officials he had revisited sites where he left the victims' bodies, to engage in sex with their corpses.
Throughout the murder trials, Ted Bundy had garnered the support of women, and many thought of him to be charismatic.
Bundy was executed via electric chair on 24th January, 1989. He was 42 at the time of his death.
The film itself got its title from Judge Edward Cowart's statement about Bundy's crimes in the 1979 trial, before sentencing him to death.
While the judge criticised Bundy's cruel actions, he, too, appeared to admire Ted himself, stating:
"It is an utter tragedy for this court to see such a total waste of humanity as I've experienced in this courtroom. You're a bright young man. You'd have made a good lawyer and I would have loved to have you practice in front of me, but you went another way, partner. Take care of yourself. I don't feel any animosity toward you. I want you to know that. Once again, take care of yourself."
Told from the perspective of Bundy's wife, Elizabeth Kloepfer (who reported her partner's suspicious behaviour to police), Extremely Wicked, Shockingly Evil and Vile is set to be a hard-hitting thriller.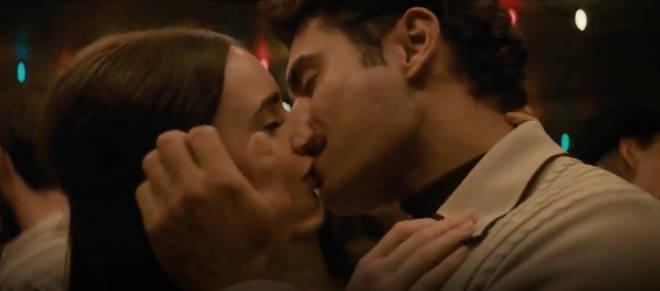 When is Extremely Wicked, Shockingly Evil and Vile released in the UK?
Zac Efron's new Ted Bundy film was first announced in May 2017, and premiered at Sundance in January this year.
It's scheduled to be released in the UK by Sky Cinemas on 3rd May 2019.
The film comes after the release of Netflix series, Ted Bundy Confession Tapes.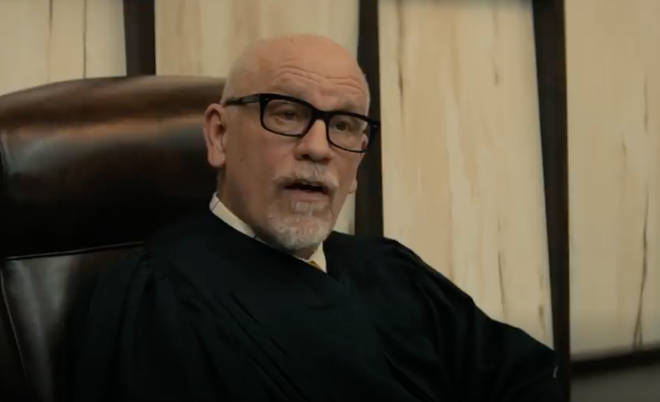 Who's in the cast with Zac Efron?
Starring alongside Zac Efron as Elizabeth is American actress, Lily Collins.
Skins star, Kaya Scodelario, will be playing Carole Anne Boone.
John Malkovich is also appearing in the movie as Judge Edward Cowart.
You might also spot The Sixth Sense's Haley Joel Osment and The Big Bang's Jim Parsons.
> Download our free app now to keep up-to-date with the latest Zac Efron news!