Geordie Shore's Abbie Holborn Reveals Her Nan Got So Drunk She Was Escorted Out Of The Show!
3 January 2018, 16:11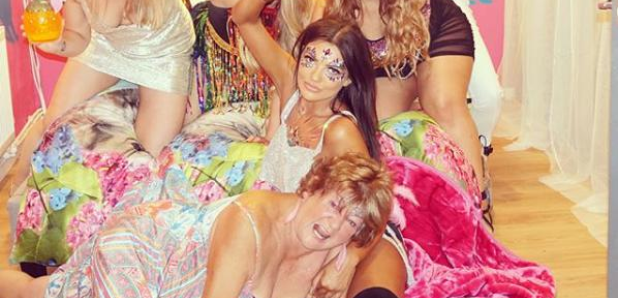 Abbie's grandmother got up to some raucous antics as she joined the cast during filming.
We all know the Geordie Shore cast get up to a LOT while filming the show, but it seems their grandparents are just as bad if Abbie Holborn's nan is anything to go by…
Abbie revealed that her gran joined the cast for a bit of filming in Tenerife and her crazy antics got her chucked off the show!
She explained to a tabloid, "The trip to Tenerife was really good, it was probably my favourite series that I've done. The most mental thing that happened was my nana getting invited to our house party.
"I'm really close to my nana and she's absolutely mental. So it was Marnie's birthday party and she was like 'I want to invite all of the mams and stuff.'
"So it was great that my mam and my nana came along but I've never seen anything like it in my life, she was absolutely mortal.
"She had to be escorted out of the house... I was in the kitchen with her doing shots of Jagermeister, she was rolling around the 's**g pad' - it was just mad. I'm sure she was trying to s**g Aaron [Chalmers] as well... she was flirting with everyone.
"At the end of the night, she didn't want to leave and we had to get some sleep. My nan just absolutely loves the show, she's my number one fan!"