CBB's Jonny Mitchell Won't Be Getting With Jess Impiazzi Because She's Not "Intelligent"
9 January 2018, 15:42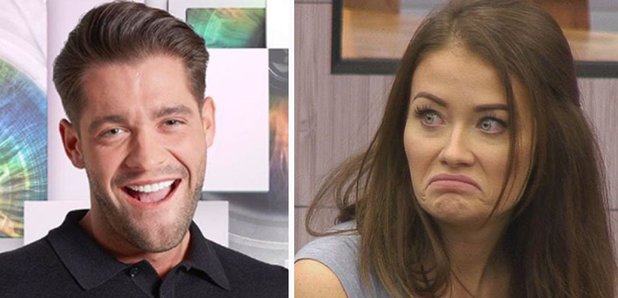 WOW. Just wow.
It's fair to say that Love Island's Jonny Mitchell is a bit of an acquired taste after his appearance on the show, but he's not winning any points if his mate's comments about Jess Impiazzi are anything to go by…
Jonny and Jess are both starring in Celebrity Big Brother and fans were quick to speculate that romance might blossom between the pair… but according to Jonny's mate, Jess isn't "intelligent" enough for him. CHARMING.
Jonny's pal told a tabloid, "Jess couldn't be any further from Jonny's type so any rumours of a romance brewing are misinformed. Jess is far too low rent for Jonny to date, she is a nice girl but he just wouldn't ever go there.
"He's far more likely to get with Ann Widdecombe than Jess and that's saying something! Jonny goes for mainly lighter haired girls and intelligent women."
WOW. We hope Jess swerves Jonny if that's what he and his friends say about women – not cool at all!