THIS IS NOT A DRILL! There Was A Mini 'Hannah Montana' Reunion, And Our Hearts Have Gone And Melted
11 January 2018, 10:57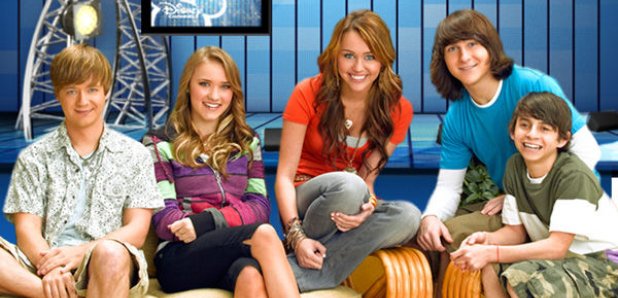 Ngl, we're crying. We're broken.
Let us take you back to mid-2006. Now, sing along with us; "You got the limo out front..."
We just wanna get you well in the mood for 'Hannah Montana', because there was one hella reunion between some of the leading cast, and it's gonna flabbit your dang before you know it.
> QUIZ: If You Don't Get All Of These Hannah Montana Questions Right, Did You Even Have A Childhood?
There was a time where we'd sprint back from school, pushing all of our backpack-clad mates over, in an eager rush to get home and watch the next episode of 'Hannah Montana', but who needs that stress in their life when...
This. Happens.
Love use pic.twitter.com/mlRBZ87A8y

— Mitchy (@mitchelmusso) January 10, 2018
That's right. Emily Osment, Jason Earles and Mitchell Musso (who play Lilly, Jackson and Oliver, respectively) bumped into each other and had to share the photo with us.
They're not the heroes we deserved, but the ones we needed.
> You're Gonna Have The Best Of Both Worlds With Our App. We're Telling Ya.
We're going from a true bromance to a no-mance after this awks moment from the Golden Globes...