Fans Are 99% Sure That Gemma Collins Is Going To Appear In EastEnders After GC Hints At It In This Promo
29 December 2017, 10:53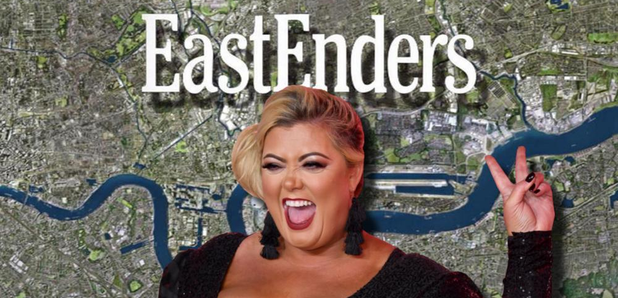 SHUT UUUUUUUPPPPPPP.
2017 has been about one person, and one person only... The GC. What. A. Woman.
The woman was a memay, for crying out loud. What could make her even more iconic? We dunno... How about a starring role in 'EastEnders'?
> WATCH: "It's Better Than The Original" - Charli XCX Breaks Down Hearing The Gemma Collins Remix Of 'Boys'
The 'The Only Was Is Essex' star posted a short promotional video on Instagram, which seemed to advertise the Gemma Collins Boutique, which showed off GC climbing out of a motor, dressed in a robe, with the caption "She's Coming".
However, fans spotted to use of the drums from the end of 'EastEnders', as backing music, and were quick to assume she was the next star to appear in the soap.
"She goin in eastenders or whattttt," wrote one of Gemma's followers on Twitter.
> Do You Want Even More GC In Your Life? Then Head On Over To Our App...
All we know is that we would never, ever, EVER stop watching 'EastEnders' is she is in it. Just sayin'.
From one person who took over 2017, to another - here's Zac Efron and Zendaya listening to... Big Shaq!