Fan Of 'Black Mirror'? Then Use This App To See When Your Relationship Will Expire...
15 February 2018, 07:33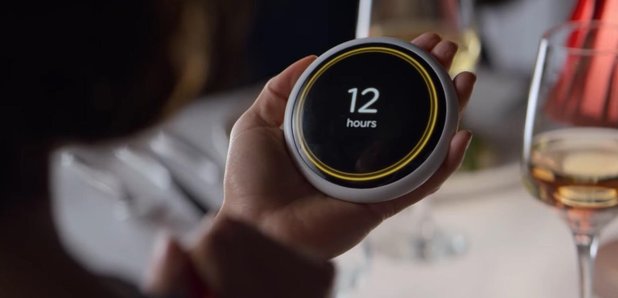 It's gonna be hella awkward if you only have another six minutes left together...
Valentine's Day has just been, and... Meh. It's not that we're bitter because loads of us were single. Nope. Not one bit. Sure.
Luckily for us, it looks like some relationships are coming to an end much sooner than the couple's thought. One. Of. Us...
> If You Don't Pass This 'Black Mirror' Quiz, Do You Even Netflix, Bro?
Inspired by the episode 'Hang The DJ' in the third series of 'Black Mirror', the Coach dating app has now been made so couple's can see how long their relationships will last.
In the series, lovers would be given a predetermined length of time to see how long they are together, and now using a specific URL, you can send it to your bae, and see how long you have left.
Or if you have seen how wrong it went in the show, you can both choose not to reveal their expiry date.
> If You're Scared Of Finding How Bad Your Date Is, We've Got A Much Better App For You Over Here...
Let's just say that some people really aren't happy with you, Charlie Brooker.
happy valentine's day, we're going to break up in 4 minutes pic.twitter.com/iFmzyixnLj

— ➳ jess (@drawingpinss) February 14, 2018
Anne-Marie, after you've sang the 'Friends' theme tune for us, fancy trying to sing the 'Black Mirror' tune?