Ginuwine's Off-Camera Comments About Ashley Have Finally Proved Their Romance Was Fake
24 January 2018, 11:07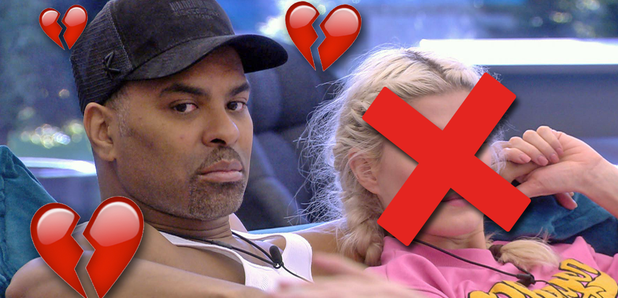 This is not what he said to Emma Willis during the show!
Music star Ginuwine became the latest Celebrity housemate to be evicted from the Big Brother house recently and the majority of his interview with host Emma Willis was focussed around his on screen relationship with TV personality Ashley James.
The 47 year old R&B singer was quizzed about his feelings for the 30 year old blonde and he explained, "She's a beautiful young lady. We really clicked. I think it was what it was on the show and I'm waiting to see what it will be after. It was definitely a genuine connection - no pun intended. I'm definitely going to talk to her after she gets out."
> Fans Think Steph Davis Might Be Engaged After Her Cryptic Post On Insta
But his comments to the press after the cameras were switched off have revealed that not all was what it seemed between the couple during their time in the house.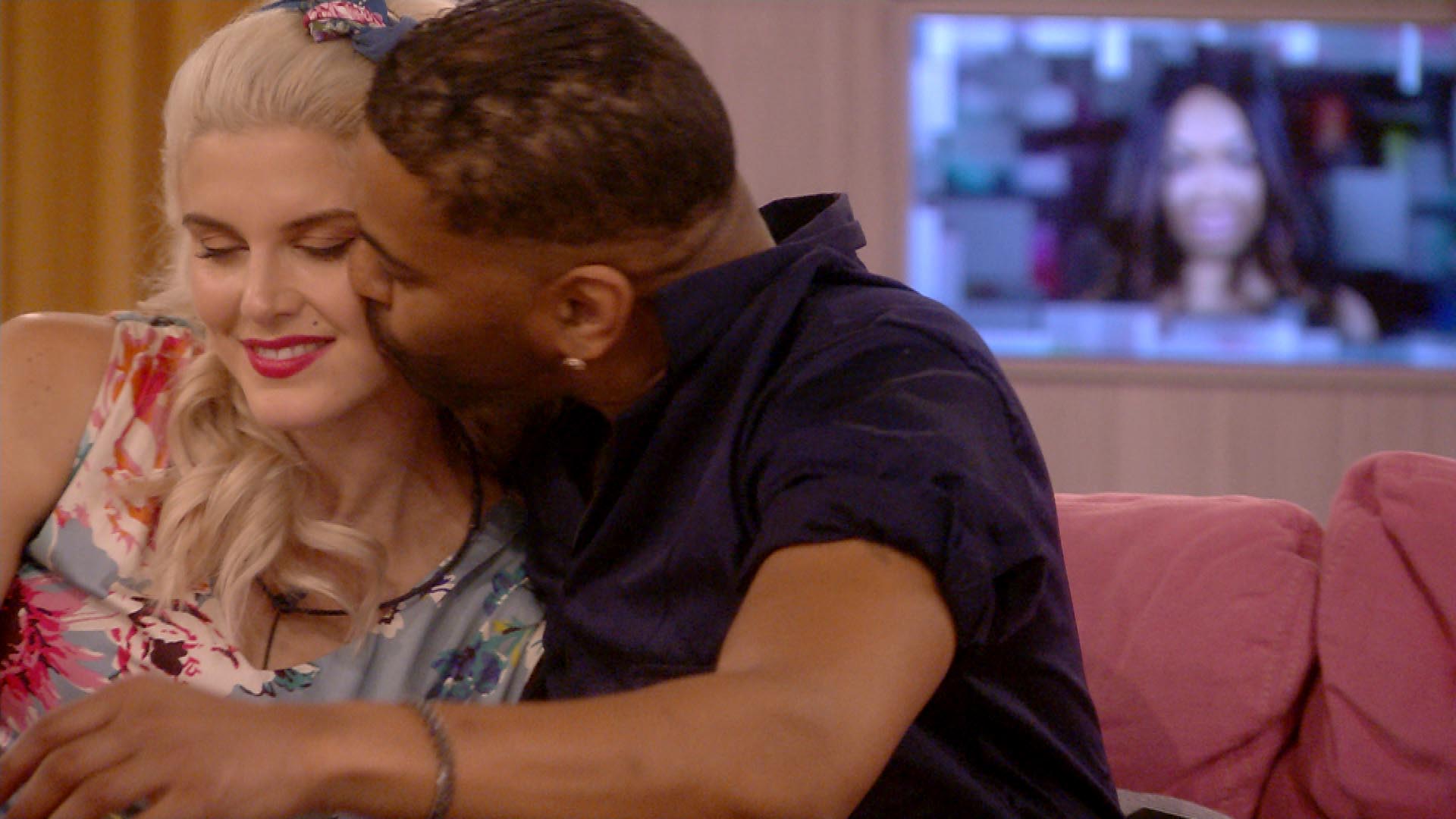 (Pic: Channel 5)
Talking honestly to onlooking reporters about his relationship with Ashley, Ginuwine opened up and claimed, "A lot of times we was doing that for the camera and to tease everybody that was looking at us, so no, nothing ever happened."
"I would never disrespect her and she would never disrespect herself. It was all in fun. We'd have a little peck here and a kiss there, but we was really doing it a lot of time to just mess with everybody who was looking."
Ginuwine and Ashley had appeared to build a strong bond in the house and that relationship did include them kissing under the sheets and spending a lot of time holding hands and embracing each other.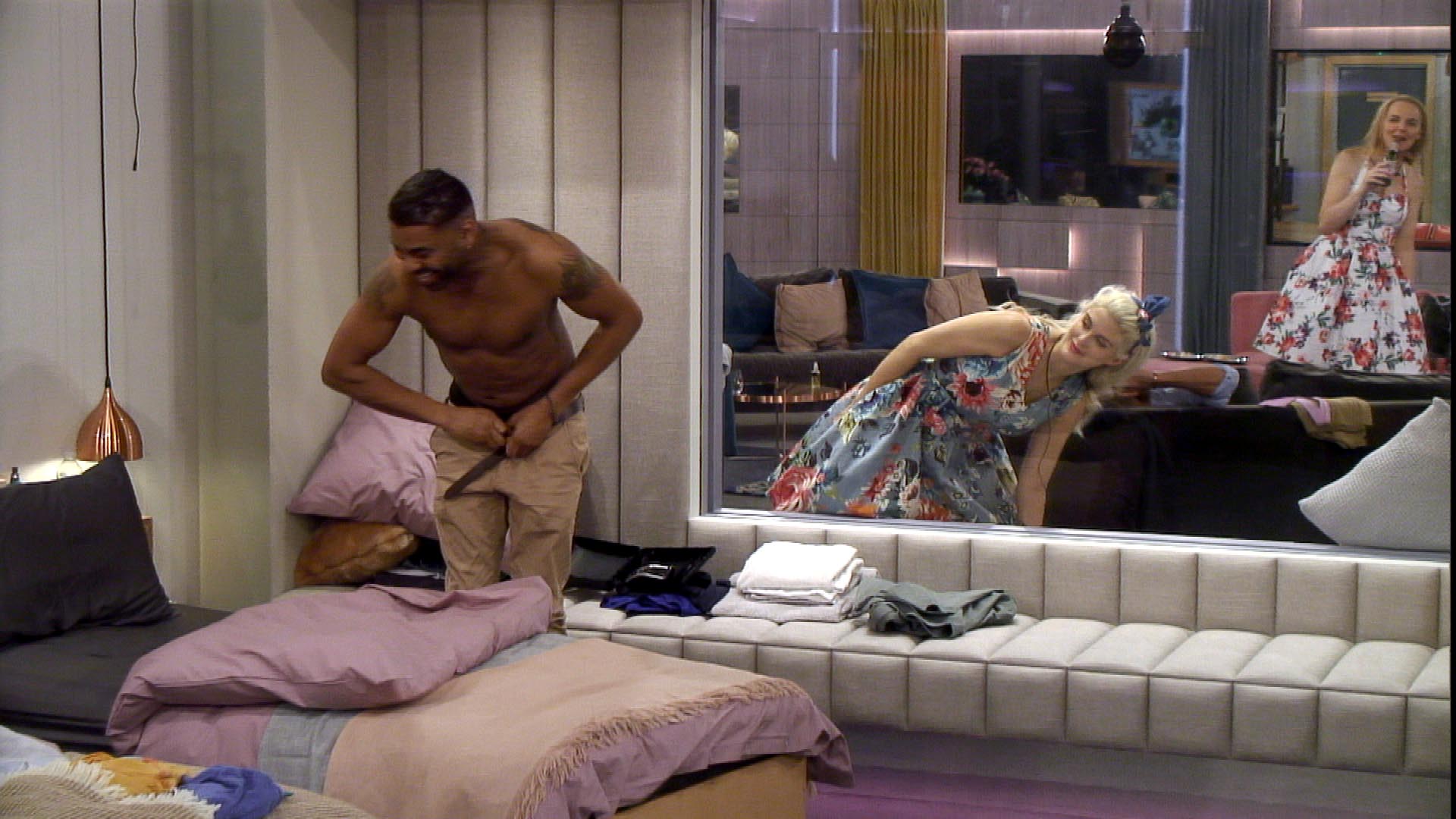 (Pic: Ginuwine)
Fans were quick to slam the couple's showmance and took to Twitter to share their thoughtys following Giuwine's eviction...
Ginuwine was a big celeb to get in the house but his fake showmance with dreary Ashley defined his stay. So angry! #cbb

— Jerry dunk hayes (@1starman2011) January 24, 2018
Yes ginuwine is out... It was all fake... Can't wait to see how Ashley copes now... Be like a chicken in the headlights #CBB

— Mike . #cbb TONIGHT (@mikepriestley13) January 24, 2018
For someone who literally cries at everything in this house, Ashley don't seem too upset that Ginuwine's left FAKE get her out #CBB

— Lacey Fuller (@laceyfuller_) January 23, 2018
would've rather had ashley go than ginuwine, but maybe she'll stop playing her games now the showmance is off-screen #CBB

— shona (@lowthaaa) January 23, 2018
Genuine out and the showmance over #cbb pic.twitter.com/RXIN3Lynxv

— Laura Garside (@LauraGarside) January 23, 2018
> Download Our Fancy New App For All The Latest Celebrity Big Brother News!
Whilst you're here, relive the moment Dapper Laughs made a joke about Ann Widdecombe which offended a lot of people...