CBB Viewers Left Stunned After Dapper Laughs' Homophobic Comment
17 January 2018, 11:57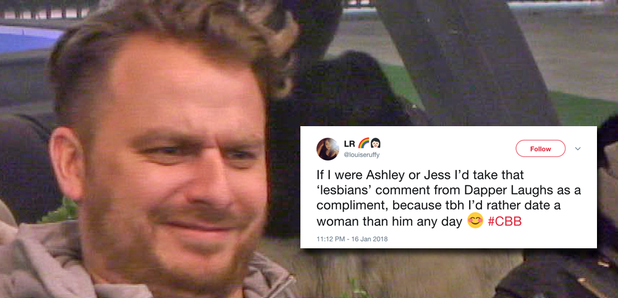 The comedian was also nominated for eviction by his fellow housemates.
Before he entered the Celebrity Big Brother house, Daniel O'Reilly aka Dapper Laughs was known for his blunt style of ladish comedy, but his latest comments in the CBB house have left viewers stunned.
As the housemates played a fun game of Mr & Mrs, Ashley and Jess teamed up and answered some questions. Followig some funny questions like 'Who is more likely to have the smelliest breath', Daniel switched the tone.
> No One Knows What These Secret Areas In The CBB House Are For
Quizzing the ladies, Daniel asked, "If I was single and you were single, which one of you would be more likely to succumb to my advances?", to which Jess and Ashley both pointed at each other, seemingly rejecting his hypothetical advances.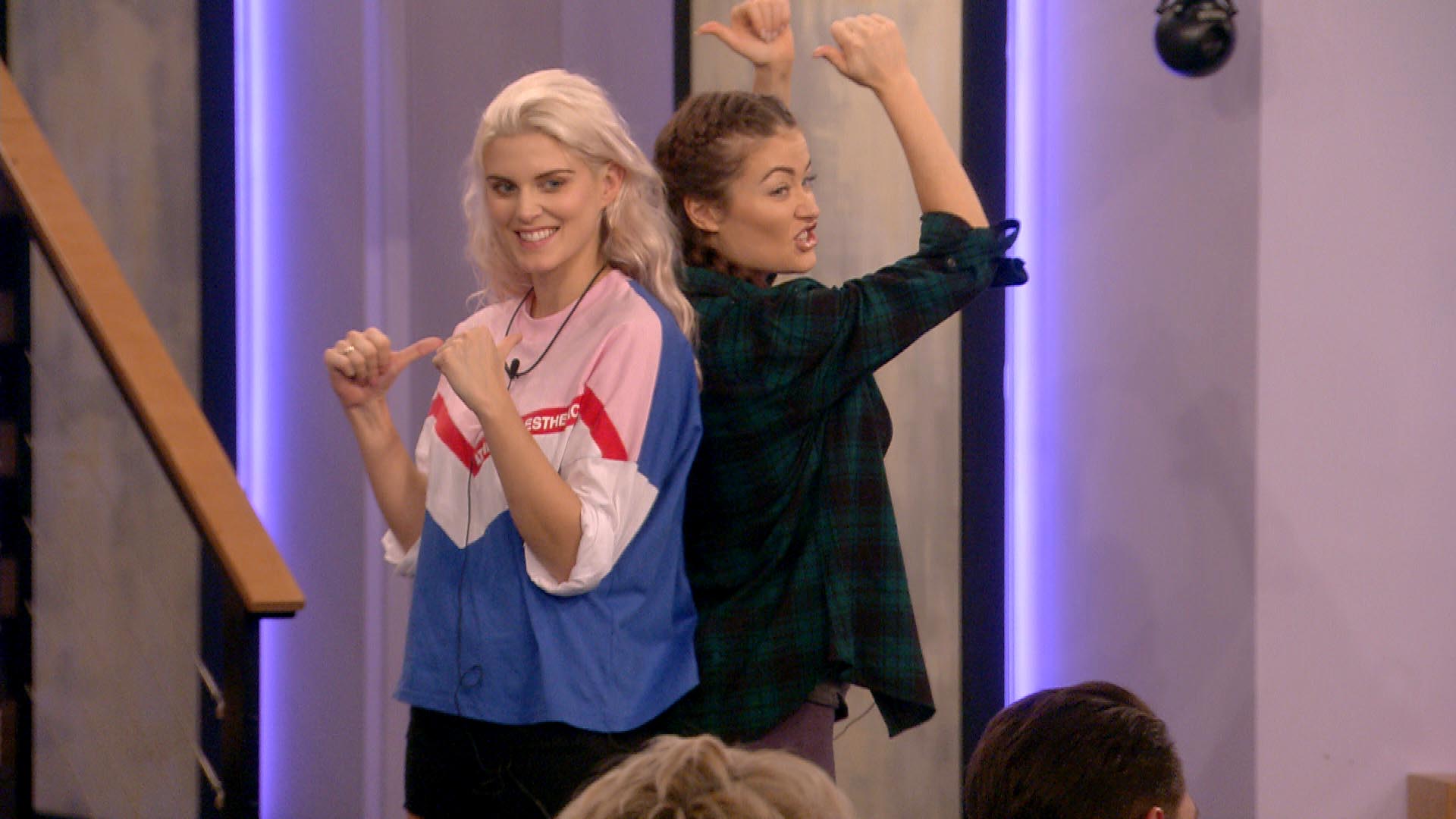 (Pic: Channel 5)
Daniel's response caused outrage online as he then replied saying, "What is your problem? F***ing lesbians."
Viewers stormed Twitter with their distaste for Daniel's homophobic language and expressed a strong desire to see him evicted on Friday...
If I were Ashley or Jess I'd take that 'lesbians' comment from Dapper Laughs as a compliment, because tbh I'd rather date a woman than him any day #CBB

— LR (@louiseruffy) January 16, 2018
Two girls Jess & Ashley don't fancy Dapper Laughs so he calls them both "lesbians". He's a bit of a twat tbf #cbb

— Colin Wright (@colinwright1959) January 16, 2018
Sorry. Did Dapper just use 'lesbians' as a slur towards two non-lesbians? #cbb

— Adam-Marc Kelly (@AdsmKelly) January 16, 2018
New, Reformed Dapper: Calls women 'lesbians' because they don't want to sleep with him #cbb

— J (@xhorsechestnutx) January 16, 2018
#cbbDaniel is a jerk, everybody knows that, but call #CBBAshley and #cbbJess lesbians just because they don't tease him was ridiculous. #cbb

— Carlos E S Oliveira (@carlosedusol) January 17, 2018
Did Daniel just call Ashley and Jess lesbians as an insult bc they would reject him? #cbb pic.twitter.com/p7R5OxNXTI

— big brother (@bigbrotherbites) January 17, 2018
Get that Daniel out, he has women issues and he is the unfunniesr comedian I have ever seen. That lesbians comment is exactly what boys at school say when girls don't fancy them, it's pathetic #CBB #BBBOTS

— Fiona Helen Williams (@Mrs_Fi_Sparkles) January 16, 2018
@dapperlaughs not doing himself any favours trying to rebuild his image he's so misogynistic it's unreal.. calling the girls lesbians cos they don't fancy him - disgusting. He's just not funny.. #CBB

— Amy Poulton (@amypoulton14) January 16, 2018
Big Brother haven't yet released a statement about Daniel's language and it remains to be seen whether he will receive a warning for his homophobic comment.
Later in the episode, Daniel was put up for eviction by his fellow housemates alongside Ann, John, Rachel and Andrew.
> Download Our Fancy New App For All The Latest Celebrity Big Brother News!
Whilst you're here, check out the controversial moment Shane tried to pull Andrews pants down...