Dapper Laughs' Shock Comments About Ann Widdecombe Performing A Sex Act Was A Step Too Far
19 January 2018, 11:51
Viewers were shocked by his graphic chat.
When comedian Daniel O'Reilly aka Dapper Laughs entered the Celebrity Big Brother house he claimed that he wanted to change the public's perception of him.
He dented his reputation back in 2014 when he made a joke about rape and wanted to prove that he's not the ladish villain he's often made out to be.
> No One Knows What These Secret Areas In The CBB House Are For
But his latest 'comedic' impression on this series of CBB has left viewers shocked.

(Pic: Channel 5)
Speaking to some of his fellow housemates during a conversation about Ann trying to tell Ashley and Ginuwine they shouldn't cuddle on TV, the comedian mocked Ann's well documented celebacy and exclaimed, "What, like she ain't never sucked a d**k? You know what I mean? Someone blagged her into it at some point."
Dapper then proceeded to do an impression of Ann performing a sex act and pretending to be the former politician said, "Oo well! I don't know if I should do it!".
Ginuwine was the housemate who found Daniel's comments the funniest and joined in with the joke before being forced to hide his laughter with a pillow whilst the other housemates looked on shocked.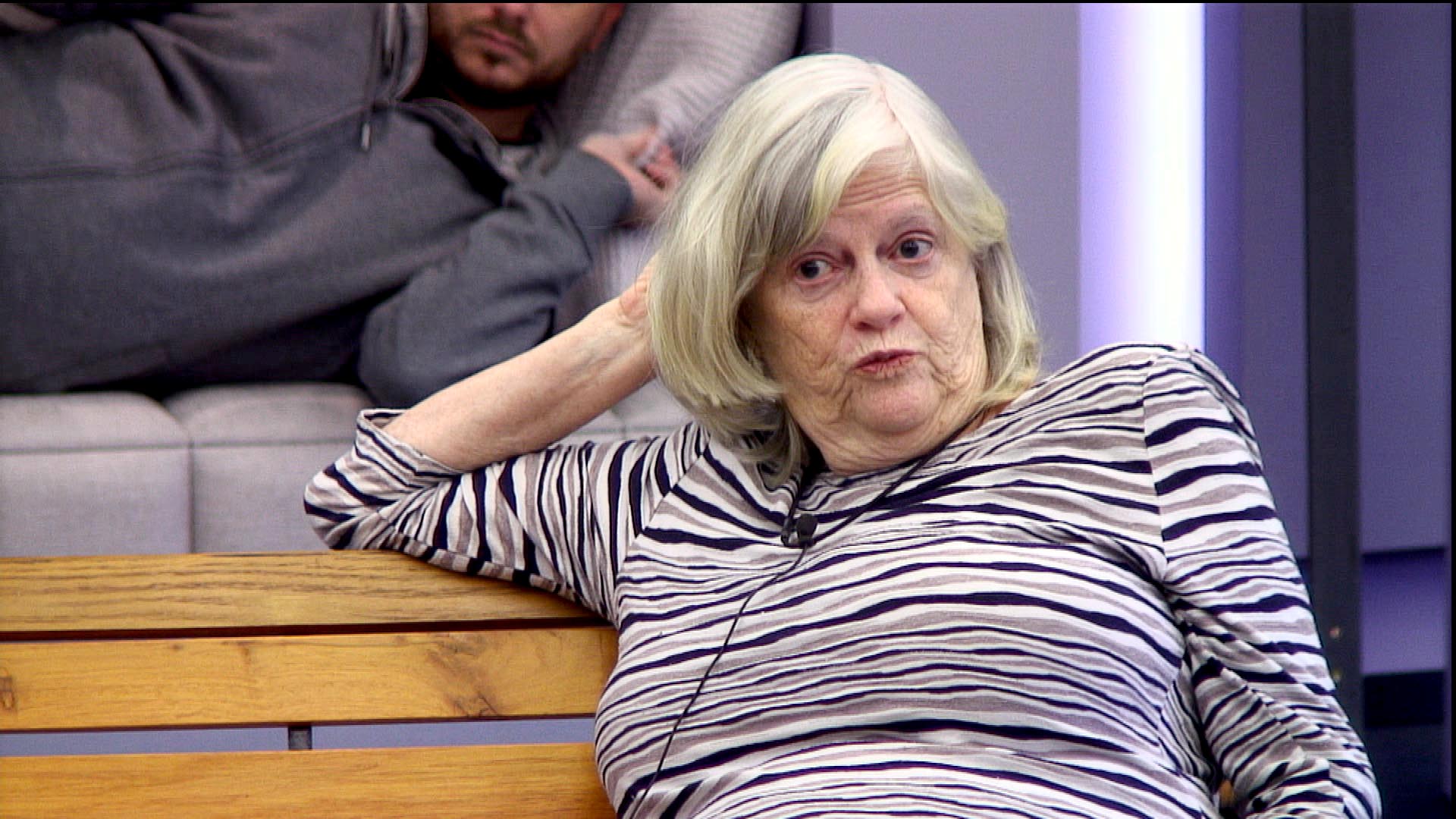 (Pic: Channel 5)
But Twitter was flooded with comments stating how Daniel's comments were disrespectful, hurtful and in very poor taste.
What Dapper laughs said about Ann tonight when with the boys was disgusting ! BB should have spoken to him after he was saved for winning the task ! Lucky cause he would be out

— F1 Fanatic #TeamLH (@JayneBYoung) January 19, 2018
Hope @bbuk call the boys up on that conversation they had about Ann. Like wtf, dapper is honestly vile #cbb

— Lauren (@Laur_bbuk) January 18, 2018
Ann saved Dapper and he does that to her!

He went in there to change perceptions of himself? He has with me. He's even more disrespectful and unpleasant than I previously thought!

Horrible bloke #CBB

— Ashley Mason (@ashleytmason) January 18, 2018
Didn't think I could dislike Dapper anymore than I did ... but I do. The Ann joke wasn't funny at all. #CBBUK

— Kirsty (@bellinireturns) January 18, 2018
After Ann helps him be saved from the vote dapper laughs sits and talks about her like that he is vile #cbb

— Jack O'Donnell (@jackodonnell3_) January 18, 2018
Errrrrrr omg can't stand the way Dapper Laughs and Ginuwine are talking about Ann how disrespectful #cbb

— Jack O'Donnell (@jackodonnell3_) January 18, 2018
Daniel had previously received some a less than favourable response to his homophobic comments towards Ashley and Jess when he implied that the pair must be lesbians because they wouldn't accept his advances outside of the house.
Viewers were quick to condemn what they described as 'vile comments' and demanded that Big Brother give the comedian a warning for his behaviour.
> Download Our Fancy New App For All The Latest Celebrity Big Brother News!
Whilst you're here, remind yourself of the oment Ashley & Ginuwine finally kissed...