Orange Is The New Black's Samira Wiley Is Now MARRIED To Series Writer, Lauren Morelli!
27 March 2017, 14:38 | Updated: 4 December 2017, 11:10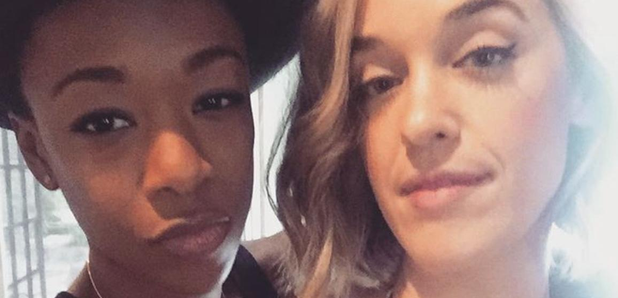 And the ring is next level.
UPDATE: THEY'RE MARRIED! (27th March)
The Orange Is The New Black actress and series writer are now married and FYI, they're wedding was utterly flawless.
Both sporting seriously stunning white gowns, the two ladies walked down the aisle and said 'I Do' infront of family and friends.
You guys… we have an Orange Is The New Black wedding on its way and it's seriously adorable.
Yep, Samira Wiley is now engaged to series writer, Lauren Morelli and we just can't even cope.
Samira who plays Poussey Washington on the MASSIVE Netflix series revealed this week that she said yes to her girlfriend and series writer, Lauren Morelli.
AND LOOK AT THE RING.
Morelli was actually married previously to TV writer, Steve Basilone when she started writing the Netflix series but in May 2014 wrote a seriously heartfelt essay about the moment that she realised she was gay.
"I realised I was gay in fall 2012, one of my first days on the set. It wasn't so much one thing, but the sum of many small details: how uncomfortable I felt around groups of lesbians or how I considered myself a "not very sexual person". When considered alone, these seemed like little quirks that made me me", she wrote.
She was even able to pinpoint the exact moment that she realised she was gay. The scene that sealed the deal was between Taylor Schilling's character Piper and Laura Prepon's Alex where they declare their love for each other.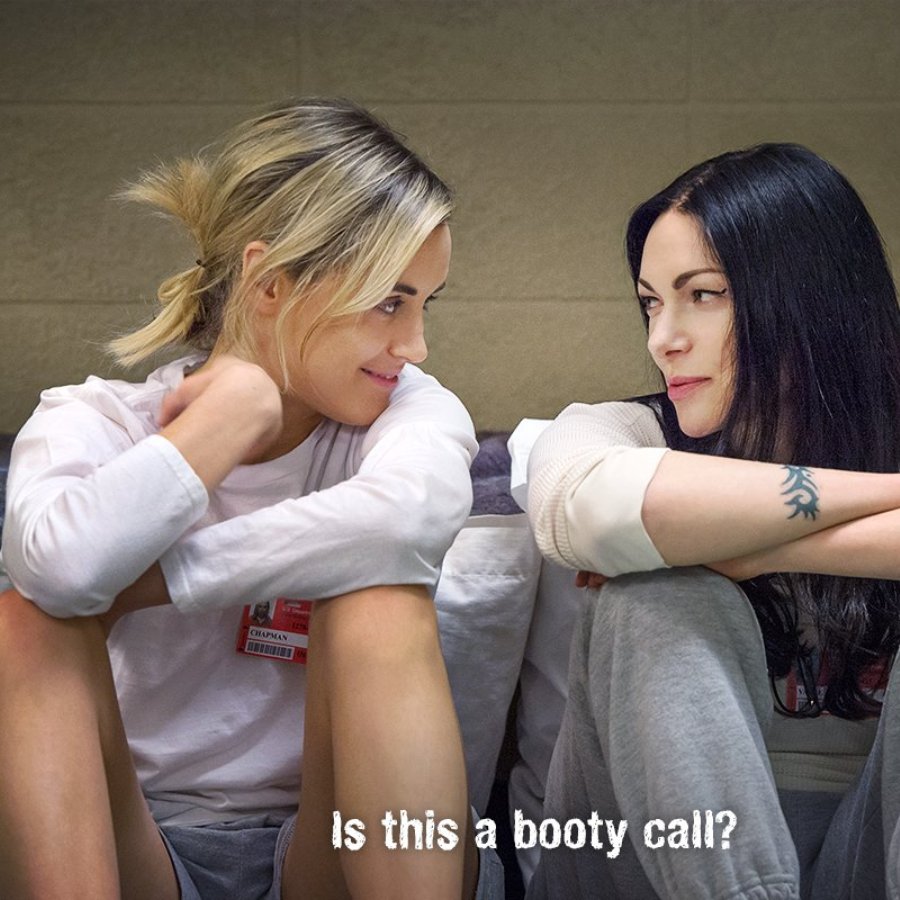 "Accordingly, I was nervous about the first love scene I'd written for Alex and Piper. I'd loved writing it, loved watching a tenderness emerge in their relationship where passion always seemed to be the ruling principle, but by that time, I was so deep in my own self-doubt that I constantly felt like a fraud. I was sure it was bleeding into my writing. How could it not?
"I was married to a man, but I wasn't straight. 'I heart you.' As I watched Taylor Schilling and Laura film the scene, one of our producers (as it happened, a gay woman) tapped me on the shoulder. She pointed at the screen and gave me a thumb's up. It was a small gesture, but my first step toward feeling accepted and quietly accepting myself. In Piper and Alex, I'd found a mouthpiece for my own desires and a glimmer of what my future could look like", she continued.
And now, Lauren and girlfriend, Samira are ENGAGED.
Too cute. Congrats, you guys.
You May Also Like...