Khloe Kardashian Reveals The Horrific Moment She Was Wrongly Told Lamar Odom Died
22 September 2017, 13:34 | Updated: 4 December 2017, 11:10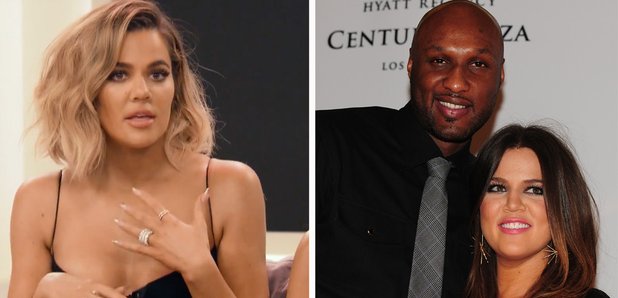 Khloe got the wrong information after he was found in a coma in 2015.
No Kardashians fan will ever forget the harrowing moment Khloe Kardashian's ex husband, Lamar Odom, made headlines around the world when he almost died from a drugs overdose, and Khloe's spoken out about how she found out the news and that she was wrongly told he had died.
In a teaser for the Kardashians' 10th anniversary special, the family opened up about when they received the news, when a fake account had messaged Kim Kardashian to say that Lamar had died.
Kendall revealed, "I landed from Hong Kong to London and the first text that pops into my phone was from Kim and it had said that Lamar had passed away. I immediately started sobbing on the plane and then I got the next text that came through that said he's alive but he's not doing well so that's why I was so upset because I wanted to be there to be able to say goodbye."
Kim explained, "On the plane they had said he'd died. Someone made a fake account and emailed me with the wrong information. Just seeing Khloe… she fell and screamed on the plane."
Khloe added, "I was screaming. To think and to go through the motions as if someone has passed away is the most traumatic thing to do and then to know they're really alive, it was too many emotions, I think, for any of us to handle."
Lamar was rushed to hospital after being found unconscious in a brothel in Nevada in October 2015, and spent four days in a coma but thankfully survived. The couple were going through a divorce at the time, which Khloe temporarily called off so she was able to make medical decisions for Lamar as his wife and stayed by his side throughout the ordeal.