Jaspar Have Just MADE Christmas With This "Beautiful" Talent!
We're getting fed up of the same old Christmas tunes over-and-over again! That's why we hired everyone's FAVE YouTubers, Joe and Caspar, to "sing" their best anthems!
We've all spent WAY TOO long watching Joe Sugg and Caspar Lee's videos on YouTube, haven't we? There's no point in even trying to deny it.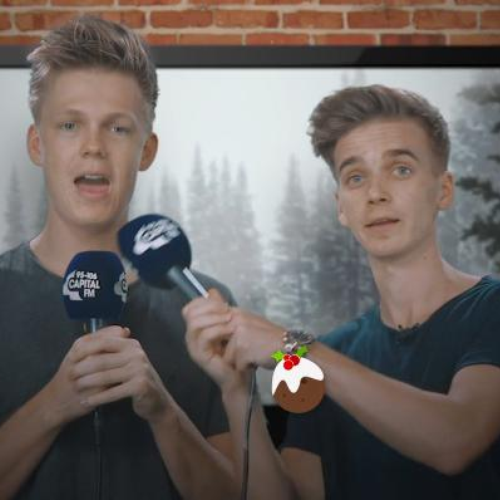 That's why, when we wanted someone to spruce up our festive jukebox, there was only two lads we could possibly turn to. Jaspar sang 'Jingle Bells' and 'Santa Claus' for us in front of a picturesque winter scene... And definitely not a green screen. Nope!
And don't worry - we haven't forgotten about you. This is KARAOKE, so you have to sing along with them too. You wouldn't want to be on Santa's Naughty List, would you?!
You May Also Like...