Looking Forward To Downloading 'Harry Potter Go'? We've Got Some Sad News For You...
1 August 2016, 10:47 | Updated: 4 December 2017, 11:10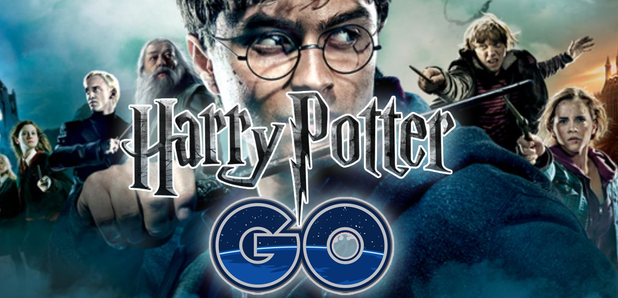 Pokemon Go's developers have just said "expelliarmus" to our hopes and dreams...
With Pokémon making a huge resurgence in popularity thanks to Pokémon Go taking over the world, it only makes sense for other franchises to cash-in on the augmented reality gaming market.
Harry Potter is the obvious next choice - just imagine playing Quidditch on your commute home, or conjuring a patronus to save yourself from dementors at the bus stop!
> We Might Know Where To Find Mew In Pokémon GO - But You'll Have To Cash In Some SERIOUS Air Miles!
Well Potterheads and muggles alike got excited over the weekend when news broke that Niantic, the company behind Pokémon Go, were developing a Harry Potter version!
Several outlets picked up on the story, quoting an interview on gaming website IGN.
OBVIOUSLY the Internet went into meltdown at the news of us getting our Potter on.
I'm ready for Harry Potter Go.

— Professor Snape (@_Snape_) July 27, 2016
HARRY POTTER GO???

— tick tick boom boom (@odayizu) August 1, 2016
WE NEED HARRY POTTER GO!!

— peter mendes (@leoparkerr_) August 1, 2016
I am super excited about the idea of a harry potter go, is just my poor data

— ann(@hanitswinetime) August 1, 2016
But, things are a little bit fishy... The link to the original news story on IGN was just an error page, and digging a little deeper we can see that it never actually existed.
Also, the person quoted that the game was in development, Marcus Figueroa, doesn't seem to exist, let alone work for Niantic.
Just doing a simple Google search for the mysterious developer sends you straight back to the (possibly fake) announcement story.
There's been no official word from Niantic or JK Rowling - but the thought of Harry Potter Go is pure magic!
You May Also Like...