WATCH: Geordie Shore's Sophie Kasaei Reveals Her Bald Patch Caused By Hair Extension Use
16 August 2017, 12:31 | Updated: 4 December 2017, 11:10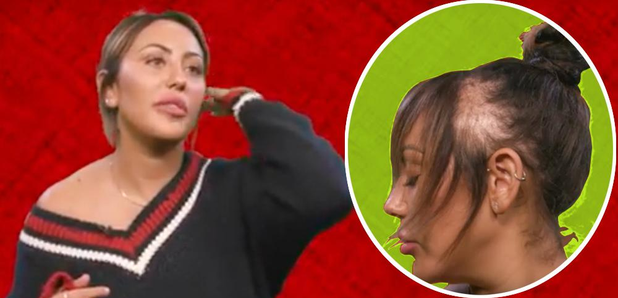 The reality star has been suffering hair loss due to "tormenting" her hair with dye and extensions.
Most reality stars are no strangers to hair extensions or beauty treatments to keep them looking flawless in front of the cameras, but Geordie Shore's Sophie Kasaei has revealed that her extensions have caused her to lose her hair!
Sophie opened up to MTV about the damage the years of "tormenting" her hair have caused, leaving her with some large patches of hair loss on the sides of her head which may never grow back properly.
She explained, "The other day I decided to do a big change and remove all of my hair extensions, but I do have a problem. Because of all the extensions I've been getting, I've suffered from Contraction Alopecia. Which means that I've lost hair on the sides and it might never come back.
"And that's not because of the extensions that I'm getting in. It's because of all the years I've been tormenting my hair. So, going forward, I just want to start looking after my hair and I just want to make people aware that if you are getting extensions give your hair a break in between because you don't want to end up with bald patches like this."
Fingers crossed Sophie's hair will eventually recover – this has definitely made us reconsider hair extensions!