WATCH: Forget Running For President; Donald Trump Is Starring In Game Of Thrones!
Winter is coming! Parody of Game of Thrones with Donald Trump!
02:36
Snow. Stark. Lannister. TRUMP?! The presidential candidate has been mashed up into the fantasy drama, Game of Thrones, and - honestly - we kinda love it. We regret nothing!
The HBO-series, Game of Thrones, is known for it's incredible special effects. This viral video of Donald Trump's head superimposed on top of various characters in the drama? Well, not so much.
But don't get us wrong - it's still one of the funniest mash-ups we've ever seen.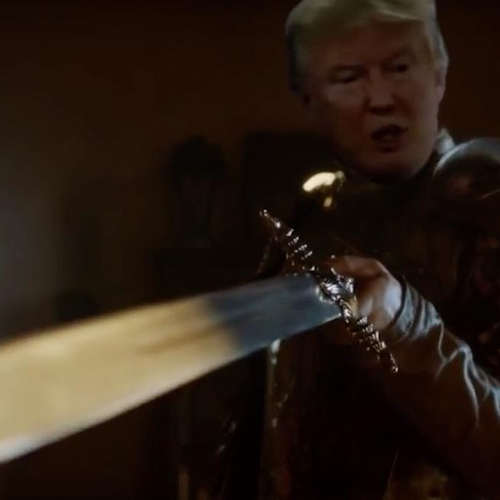 Can we just take a second to appreciate the moment when Donald starts talking about how much they need to build a huge wall that will let no-one in? Has Trump secretly been writing the series under a fake name or what?!
We're just thinking that if he can become leader of the Night's Watch, it will be a doddle for him to become President, right? Gulp.
You May Also Like...