Brit-TREE Spears Is Stuck In A HUGE Oak Tree... AND IT'S HILARIOUS!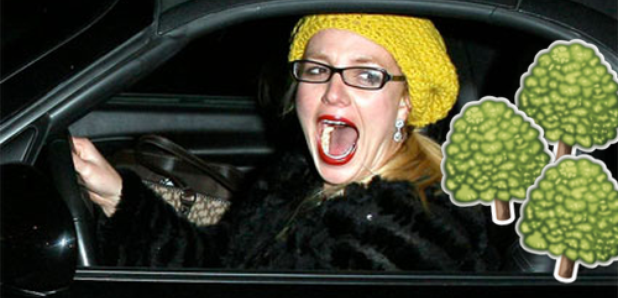 We've all got our fair share of New Year's resolutions - eat healthy; get more sleep... Britney's happens to be spend more time with nature, after she was stuck in a HUGE foresty prop!
When you're watching the 'Toxic' singer performing live at Planet Hollywood, you expect something pretty amazing - she's revealed wearing a harness; she's about to go soaring over your heads in a spectacle of explosions and fireworks. If you're expecting that, well... You're barking up the wrong tree. Literally.
A huge woodland prop rotated, revealing Britney Spears, but at the crucial point in her tune, the harness which was meant to whizz her over the audience jammed, meaning she couldn't... Make like a tree and leave!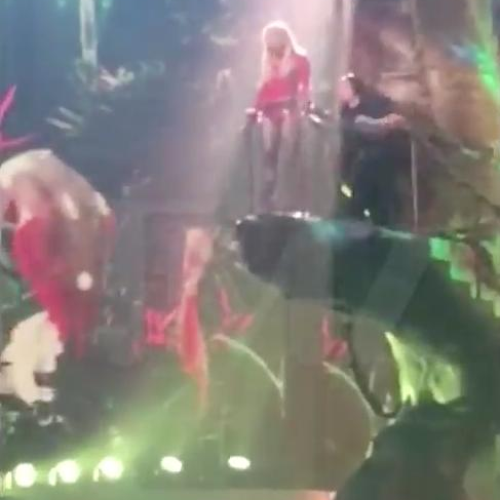 At least the tech guy was TOTALLY stealthy. We didn't notice him one single bit. Nope. Not at all. Sure...
You May Also Like...