People Are Microwaving Their Beauty Blenders And The Results Are Disastrous
28 March 2018, 16:20 | Updated: 28 March 2018, 17:37
WARNING all make-up enthusiasts! Beware of the insane new beauty blender hack that many are having pretty dangerous experiences with.
The power of the internet has once again revealed itself as Twitter user Julianna Asouzu discovered that soaking your sponge beauty blender in soapy water and microwaving it will make it brand spanking new.
LADIES I PUT MY BEAUTY BLENDERS IN THE MIRCOWAVE FOR 1 MINUTE AND LOOK WHAT HAPPENED pic.twitter.com/iT0448Mctq

— #Yazz2UCL (@Jaycoko_) 27 March 2018
Put your dirty beauty blender in a cup with soap and water in the microwave on 1 minute thank me later

— Dessss (@melaningoddesss) 28 March 2018
Loads of people rushed to try it out and show the results of their blenders that were caked once in foundation completely cleaned.
Just tried it; it works.. thank youu https://t.co/lXQQoz0FDO

— Debbie Crown (@imdebbiecrown) March 27, 2018
The microwave beauty blender hack really works just spent 15 mins microwaving my life away

— A (@a_hx1) 27 March 2018
But not everyone shared their experience, far from.
It turns out, if you don't pay attention to the very specific instructions and timings, not only will the beauty hack fail to clean anything, but as people have shown, will have pretty hilarious and even disastrous consequences.
Some forgot to put the sponge in water and have ended up with a melted pile of steaming plastic.
I'm deleting Twitter. I'm pissed. Wtf pic.twitter.com/0kzf6ic8Ml

— Victoriaaa (@VTT_torii) March 28, 2018
One girl tweeted that the trick nearly caused her to burn down her dorm room?! WTF.
Ladies: the tweet that says you can clean your beauty blender in the microwave is a lie, I almost burned down my dorm. Thank u! pic.twitter.com/HCUeRgPHh9

— sophalicious (@sophie_battles) 28 March 2018
Other users are warning against squeezing the sponge when you take it out as many have burnt their hands on the boiling hot water!
If you try the microwave beauty blender hack DO NOT SQUEEZE THE WATER OUT! Burnt my hand so bad

— cookie (@butfirsttea) 28 March 2018
idk how y'all got that microwave hack to work on ur beauty blender i tried it and it got all ugly and it's like something balled up inside it lmao

— BONITA (@dumbmakeup) 27 March 2018
for a minute :( and then my dumbass tried squeezing the water out as soon as it was out and i burned my hand teje

— BONITA (@dumbmakeup) 27 March 2018
We've know that beauty is pain, but we are drawing the line at squeezing boiling hot foundation water all over our hands! We don't have this level of skill so will just spend the £3 replacing ours. You have been warned!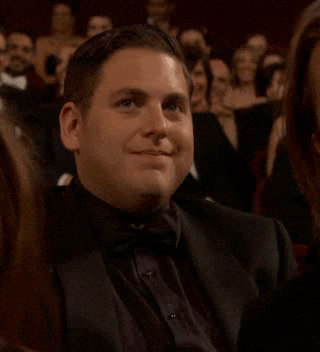 Picture: GIPHY
Want to see Shawn Mendes reveal the one fan gift he can't live without?