YouTube Legends Jack & Conor Maynard To Host EXCLUSIVE Facebook Live Streams At #CapitalSTB
10 June 2016, 08:16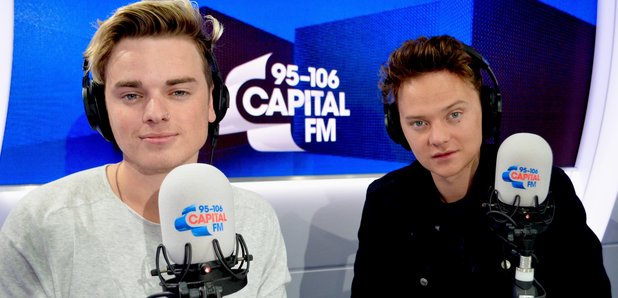 The multi-talented brothers will be getting up close and personal with our lineup right in the palm of your hand!
Not content with having 21 HUGE names on our world-famous Summertime Ball stage, we've just gone one step further... by going LIVE!
That's right, Jack & Conor Maynard (who's no stranger to our Balls!) will be hosting a series of Facebook Live streams from backstage at London's iconic Wembley Stadium tomorrow (11th June), when this summer's BIGGEST party kicks off!
> Little Mix Are CONFIRMED To Open This Year's Summertime Ball With Vodafone!
The duo hosted their first ever show on Capital last month, and now they're back to get our Summertime Ballers to dish the dirt and take part in some seriously intense challenges LIVE on Facebook!
We'll be broadcasting live backstage from 6am on Capital, have exclusive behind-the-scenes access with our live blog from 12pm and you can watch all the hottest performances on Capital TV from 5pm.