Little Mix To Open Capital's Summertime Ball 2016
10 June 2016, 08:10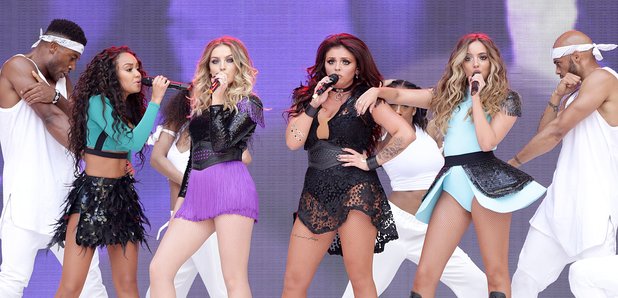 Perrie, Jesy, Jade & Leigh Anne are set to kick off this summer's BIGGEST party... tomorrow!
Calling all #Mixers - you can't miss the start of this year's Summertime Ball with Vodafone, because your girls are opening the show!
The fiesty four-piece will be kicking off this year's #CapitalSTB action at London's iconic Wembley Stadium tomorrow afternoon (11th June), and judging by their previous performances, it's gonna be an opened you can't miss!
> Find Out How You Can Catch ALL The Onstage And Backstage Action This Saturday
Leigh Anne, Perrie, Jade & Jesy have wowed the crowds at our Balls before with energetic dance routines, jaw-dropping outfits and flawless vocals - so we can't wait to see them cast some 'Black Magic' over 80,000 screaming hit music fans!
> #CapitalSTB Lineup - Catch The 21 HUGE Names Confirmed For The Summertime Ball 2016
Capital's Summertime Ball with Vodafone 2016 sold out in less than 24 hours - so if you didn't manage to get tickets, we've still got you covered!
We'll be broadcasting live backstage from 6am on Capital, have exclusive behind-the-scenes access with our live blog from 12pm and you can watch all the hottest performances on Capital TV from 5pm.
Oh, and don't miss our EXCLUSIVE Facebook Live streams hosted by Jack & Conor Maynard over on our Facebook page!