EXCLUSIVE: James Bay On Why Ed Sheeran Shouldn't Worry About The BRIT Awards 2015
25 February 2015, 06:00 | Updated: 30 March 2016, 13:50
PLUS... James reveals whether he'd rather take Rihanna or Beyonce as his BRITs date!
James Bay is SO excited for his first ever BRIT Awards later today, and says he expects both Sam Smith and Ed Sheeran to be the big winners at tonight's ceremony.
The BRIT Awards 2015 takes place this evening (25th February) at London's The O2, and this year's Critics' Choice winner James chatted to Max this week exclusively ahead of the big show.
James revealed which stars he thinks will be walking home with BRITs gold, and why he doesn't think Ed Sheeran has ANYTHING to worry about tonight!
I will say that I don't think, you know I'm very new to all this, and I'm not making music for awards," James explained to Max. "I don't think it's the most important thing to him, I think there's a lot more that's important to him, particularly selling out the enormous venues he's selling out.
"That's real, that's right there, that's in the moment, and he's doing it left, right and centre," The 'Hold Back The River' singer explained. "So at the end of the day I'm sure it's OK. But of course you want him to win.
There's a lot of great stuff in a lot of the categories," he added. "I'd like to split two and two between Sam and Ed.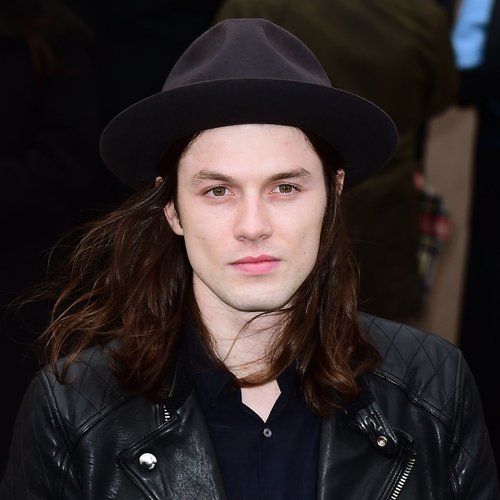 PLUS... Max grilled James on how excited he is for the BRIT Awards in general, how much he LOVES Rihanna's new song 'FourFiveSeconds' AND... whether he'd rather take RiRi or Beyonce as his date to the BRITs! Watch his answers below:
"All I've done is listen to it and I absolutely love it," James added. "I'm a fan of her other stuff and it's very different to this, this is a lot more raw and stripped back. I think it's brilliant. I absolutely love this song."
The BRIT Awards 2015 takes place this Wednesday 25th February at London's The O2 with performances expected from Taylor Swift, Sam Smith, Ed Sheeran and Madonna.
Catch Max's show on Capital Mondays to Thursdays from 10pm and Sundays from 7pm.
You may also like...