Taylor Swift Set For Cameo In Spy Film The Secret Service Alongside David Beckham?
3 September 2013, 10:33 | Updated: 3 September 2013, 10:36
The '22' singer is reportedly being lined up for a role in the Matthew Vaughn flick.
Taylor Swift is apparently being lined up for a cameo role in the upcoming Matthew Vaughn spy movie The Secret Service.
The singer could also make her appearance alongside the likes of David Beckham, according to the Daily Mirror.
The publication reports that filming will take place in October across London and the south of France.
"Matthew looked at a number of actresses to play the part before settling on Taylor – apparently she was a natural on the big screen," an insider revealed. "She's also someone fresh and unseen in Hollywood terms which was massively appealing.
The movie will also feature Samuel L Jackson, Michael Caine and Colin Firth and is also rumoured to include a cameo from '21' singer Adele.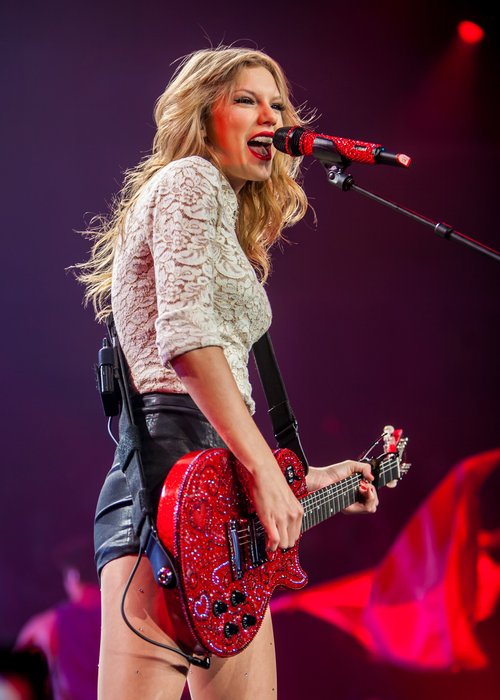 "She will be required to have some heavy-duty martial arts training in order that her character convincingly kick Samuel L Jackson's butt," revealed the source about Taylor.
They added: "She is also looking forward to working with David Beckham whom she thinks is amazing looking – but taken."
Meanwhile, Taylor is also said to have penned a new song for the upcoming Paul Potts biopic.