Is Taylor Swift The Best Celeb Ever?! She's Paid Off A Fan's Student Loan!
14 January 2015, 12:31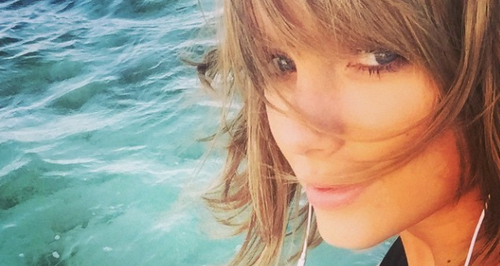 Being a #Swiftie is definitely worthwhile – as well as inviting fans to her house and sending them Christmas gifts, Taylor's now paid off one fan's student loan!
Christmas may be a distant memory but Swiftmas is still going strong – Taylor Swift is still sending her loyal Swifties gifts, and her latest one may have just topped them all.
Taylor sent one fan, called Rebekah, a box of treats including a personalised note, necklace and a hand painted picture (by Tay Tay, obvs) – and a cheque for $1989 towards paying off her student loan!
Rebekah uploaded the video of her opening her pressies to Tumblr – which Taylor reblogged – alongside the caption, "So, here's the video of me opening the gifts Taylor sent me."
"I was so nervous I couldn't even read the letter and totally butchered it. I was just in such shock that Taylor had taken her time to think about me and send me something. I still don't think I've really processed it all, I feel like I'm just in this crazy dream."
"I couldn't even form words when I opened everything, luckily my mom took a minute to thank Taylor for me. Taylor, thank you, thank you, thank you. I know I've said it and I'll probably say it a million more times because this means more to me than you could imagine, I love you!"
Taylor replied, "I love you so much" – could she get any cuter?!
You May Also Like: