Two Scientists Take On Taylor Swift's 'Style' In Funny New 'Science' Parody Video
16 April 2015, 10:42
Science STYLE Cover - Taylor Swift Acapella Parody
04:03
Watch this duo proving just why science is cool, all thanks to the music of Ms. Swift.
Science is the reason we have iPhones, microwaves and Ps4s. So how do you make it seem even cooler? Take two kinda-cute scientists and get them to cover Taylor Swift… that's how!
Yep, the guys from YouTube channel ASAP Science have given Ms. Swift's latest chart hit 'Style' a unique makeover as an educational parody video all about how amazing the tricky school subject is, and we're pretty much loving THEIR 'Style' after watching their efforts.
We also reckon Taylor Swift would approve of their efforts, giving the Swifties what they want AND being educational. Good on you, guys!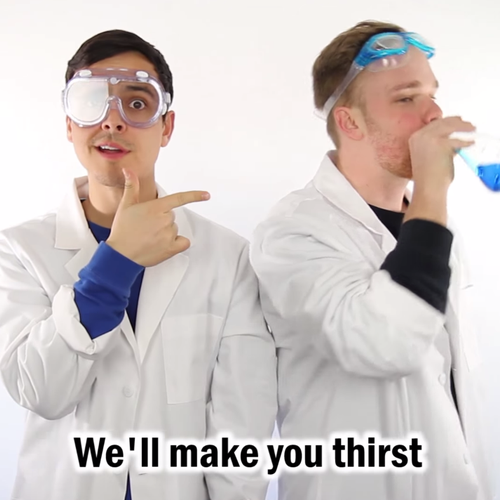 'Style' is Taylor Swift's latest single to be released from her album '1989', after both 'Shake It Off' and 'Blank Space', while 'Bad Blood' is set to be the record's fourth release.
You may also like...
WATCH: Taylor Swift's Music Video For 'Style'