Pop BFFs Face-Off: Nick Jonas & Demi Lovato Vs. Ed Sheeran & Taylor Swift
31 March 2015, 17:49 | Updated: 31 March 2015, 17:51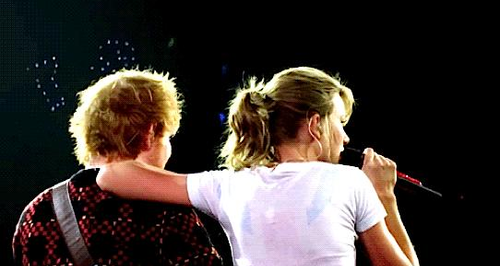 It's the ultimate pop BFFs head to head... But out of Taylor and Ed and Nick and Demi, which pair do you think are the PERFECT pals?test
We know, we know - when it comes to celebrity BFFs, Nick Jonas and Demi Lovato AND Taylor Swift and Ed Sheeran sort of blow everyone else out of the water.
But when it comes to choosing the ULTIMATE pal paring, who comes out on top? Well, let's dig a little deeper into the couples' relationships...
For starters both pair know how to handle those PESKY dating rumours
Seriously bro?
Touring? Who better to keep you company, (and wow the crowds) than your bestie?!
Neither shy away from a little PDA over their BFF
#ADORBS
Real talk. It's not all red carpets and stage lights with these pair.
And the foursome would agree, NO ONE makes a better date than your home boy (/girl)!
Finally when it comes to making music, there's no other person either would rather duet with than their bestie!