WATCH: Selena Gomez & The Victoria's Secret Angels Do Sexy Lip Sync To 'Hands To Myself'
2 December 2015, 09:57
Victoria's Secret Angels Lip Sync "Hands to Myself"
03:42
Selena Gomez recruited all of the Victoria's Secret angels for her new music video – and their lip syncing is on point!
Who doesn't love a good lip sync video, especially when it features some seriously stunning Victoria's Secret models to boot? You're in for a treat…
Selena Gomez has revealed a new video for her song 'Hands To Myself' from her new album 'Revival' – and she's enlisted the help of her pals from the Victoria's Secret Fashion Show ahead of it being broadcast on TV next week.
Everyone from Candice Swanepoel to Lily Aldridge got involved in the video for Selena's sexiest track to date – and the lady herself looks just as stunning in a slinky black dress.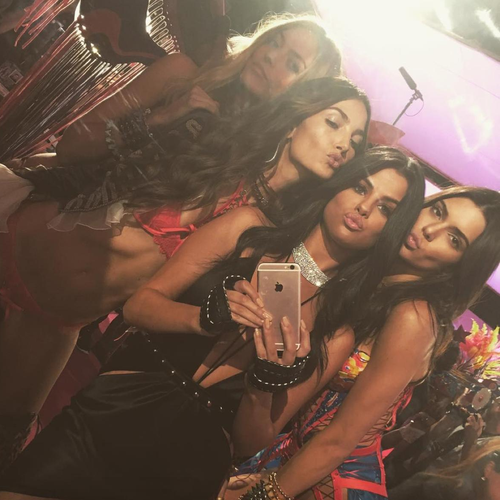 Selena Gomez, Ellie Goulding and The Weeknd all performed at the VS Fashion Show which will be broadcast on 8th December – and it's never a show to be missed, especially judging by this new video!