So, What Did Selena Gomez And Brad Pitt REALLY Talk About The Other Night?!
14 January 2016, 10:12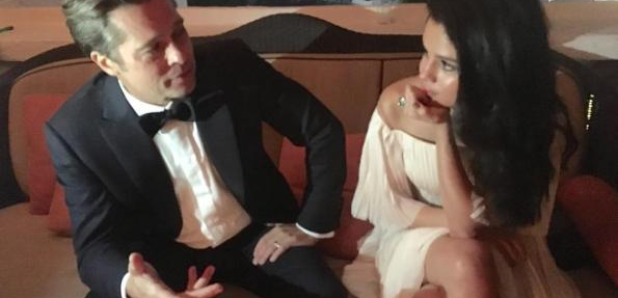 Selena reveals what her catch-up with the Hollywood superstar was about at the Golden Globes this week.
Selena Gomez became the envy of the town earlier this week when she posted up a snap on Instagram from the Golden Globes of her enjoying a quiet moment… with Brad frigging Pitt!
The 'Same Old Love' star is seen having a friendly chat with the big man himself, and says they were catching up and talking about their time filming recent film The Big Short together.
"It was funny because I had met him a few years ago and I was kind of telling him how I geeked out about it and then obviously we were talking about The Big Short and how he thought it was really cool and his kids loved it," Selena revealed to E! News.
PLUS… it seems Brad revealed to Selena that Angelina Jolie and the family's kids are BIG fans of Selena. Not too shabby, ladY!
"Evidently," the singer meekly admitted when asked if they're all fans.
Finally… Selena had NO idea about the current random rumour doing the Hollywood rounds - that Brad Pitt's keen to reboot Ocean's Eleven with an all-female cast featuring, you guessed it, Selena Gomez herself!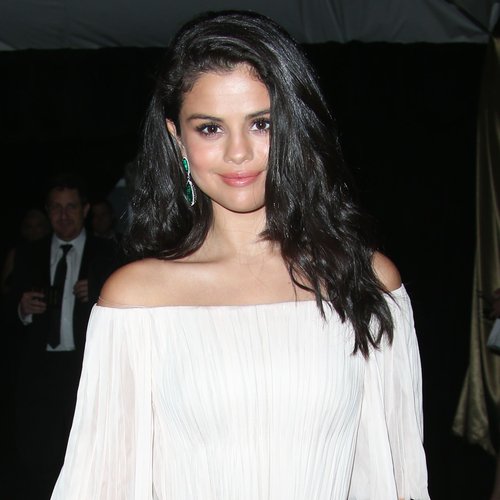 Picture: Rex Features
You may also like...